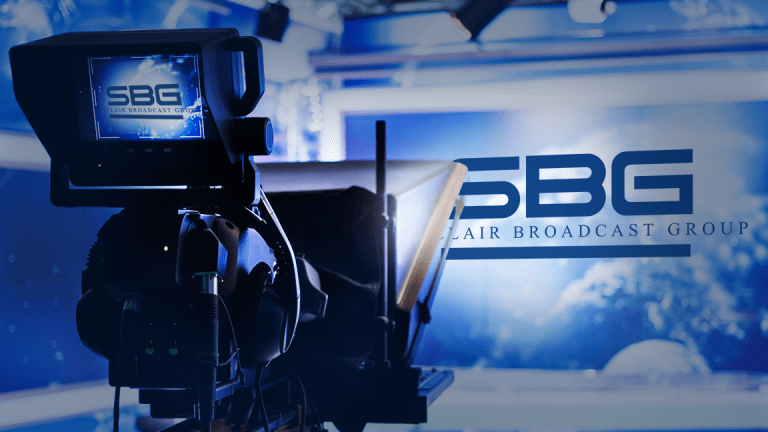 FCC Gives Opponents of Sinclair-Tribune Deal Two Additional Weeks to Comment
The FCC bowed to pressure from opponents of Sinclair's proposed acquisition of Tribune Media and gave additional time for comments.
Mindful of politics and process, the Federal Communications Commission on Wednesday, Oct. 18 said it would delay for two weeks its deadline for public comments about Sinclair Broadcast Group Inc.'s (SBGI) proposed $3.9 billion acquisition of Tribune Media Co. (TRCO) .
The decision to extend the usual 180-day time clock by 15 days comes amid heightened criticism from groups on both the left and the right that a deal would result in less coverage of local news, fewer independent voices and a concentration of media ownership under a company with a long track record of partisan politics. Sinclair, already the largest U.S. owner of local broadcast television stations, would amass stations covering 72% of the country if the FCC and the Department of Justice's anti-trust division approves the deal.
Tribune Media, which owns WGN America and 42 TV-stations across the country, was spun off from Tribune Co. in 2013. Tribune, which retained the company's newspapers holdings, was renamed Tronc Inc. undefined last year.
The FCC, led by Chairman Ajit Pai, a former associate general counsel at Verizon Communications Inc. (VZ) , said the delay until Nov. 2 "will contribute to a more efficient review of the proposed transaction."
Critics of the merger contend that Sinclair has long used acquisitions to cut local news staffs while forcing stations to run content produced from its headquarters in Hunt Valley, Maryland, near Baltimore. Opponents of the deal include the conservative media outletNewsmax, the satellite-TV operator DISH Network Corp. (DISH) , the American Cable Association, which represents many cable-TV operators including Cable One Inc. (CABO) , and the Washington-based consumer advocacy group, Public Knowledge.
The American Cable Association, Competitive Carriers Association, the Computer and Communications Industry Association, One America News Network and Dish, said on Wednesday that Sinclair and Tribune Media "have failed to provide adequate justification that this merger is in the public interest."
Sinclair counters that consolidation is essential if TV broadcasters are to compete on a level playing field with giant technology companies such as Facebook (FB) , Amazon.com Inc. (AMZN) and Alphabet Inc.'s (GOOGL) Google which are increasingly entering into media and entertainment.
Long a bullhorn for conservative politicians and policies, Sinclair has done little to hide its support for President Trump and his preference for eliminating regulations deemed onerous by major industry players. During last year's presidential race, Trump's son-in-law Jared Kushner said the campaign arranged for Sinclair to have greater access to the Republican candidate, Politico reported.
In April, Sinclair hired Boris Epshteyn, a former Trump campaign spokesman and adviser, as its new chief political analyst. Epshteyn delivers analysis on political stories for Sinclair's 173 television stations in 81 markets, broadcast on 514 channels, most of which are affiliated with the major networks.
Epshteyn's commentaries, said Baltimore Sun media columnist David Zurawick, "come as close to classic propaganda as anything I have seen in broadcast television in the last 30 years." Democratic FCC Commissioner Jessica Rosenworcel said last week that the merger "will do harm to the time-tested principles of diversity, localism and competition."
The FCC, though, appears eager to ensure that it gives opponents, including many Democrats in Congress, ample opportunity to make their position heard. 
"In the interest of a complete record, we are establishing an additional opportunity for comment," the FCC said in a statement on its website. "The Commission has a strong interest in ensuring a full and complete record upon which to base its decision in this proceeding. Pausing the clock will ensure that commenters have additional time to review and comment on this new information. Accordingly, we pause our 180-day transaction shot clock until November 2, 2017. Comments also are due by November 2, 2017."
Facebook and Alphabet are holdings in Jim Cramer'sAction Alerts PLUS Charitable Trust Portfolio. Want to be alerted before Cramer buys or sells FBor GOOGL? Learn more now.
More of What's Trending on TheStreet: