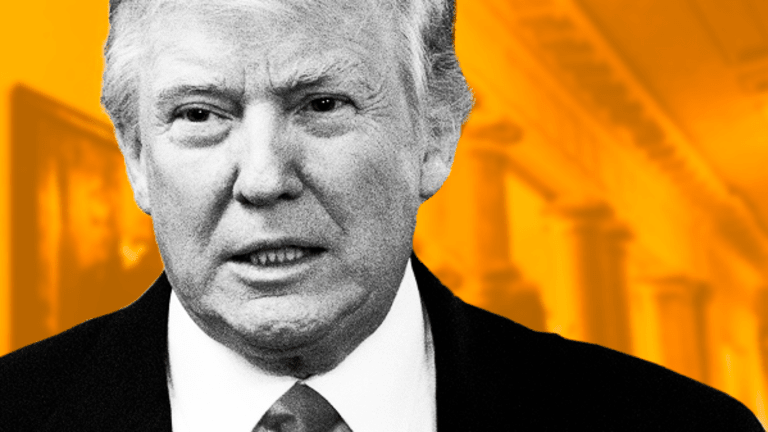 FBI Investigates Attempted Foreign Cyber Infiltration of Trump Organization
The bureau reportedly summoned Trump's sons for an emergency conference.
The FBI is investigating an attempted cyberattack against the Trump Organization and called Trump sons Eric and Don Jr. for an emergency session with cybersecurity agents and representatives from the CIA, ABC News reported. 
Eric Trump would not confirm to ABC News the meeting with cybersecurity experts but did deny that their organization was hacked. "We absolutely weren't hacked. That's crazy. We weren't hacked, I can tell you that," Trump said. 
ABC News reported that the meeting supposedly took place at FBI headquarters on May 8, the day before Trump fired former FBI Director James Comey. 
Stocks have rebounded following a sharp sell off last week. Jim Cramer believes the rebound is real and gives investors advice on how to play the market going forward.