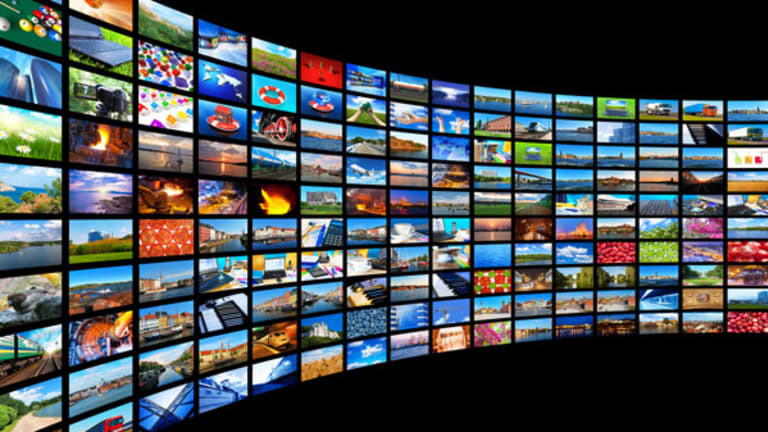 False Cries of a Tech Catastrophe
A blaring headline promised disaster, when the analyst was really still predicting gains.
Updated from 1:52 p.m. EDT
If you place your faith in headlines and analysts, then you can rest assured there is a catastrophic time period at hand for the consumer electronic companies. However, if you are a fully sentient being who can put those two devils to the side, you'll actually make some money on your consumer electronic trades.
Just glance at this headline from
MSN Money
that alert reader Rick Shor from Seattle sent me and try to stop your knees from a-shakin': "Consumer electronics disaster ahead, analyst predicts."
They Just Don't Get Analysts!
var config = new Array(); config<BRACKET>"videoId"</BRACKET> = 1456297274; config<BRACKET>"playerTag"</BRACKET> = "TSCM Embedded Video Player"; config<BRACKET>"autoStart"</BRACKET> = false; config<BRACKET>"preloadBackColor"</BRACKET> = "#FFFFFF"; config<BRACKET>"useOverlayMenu"</BRACKET> = "false"; config<BRACKET>"width"</BRACKET> = 265; config<BRACKET>"height"</BRACKET> = 255; config<BRACKET>"playerId"</BRACKET> = 1243645856; createExperience(config, 8);
If that has those old nerve endings aflutter, the second sentence might give you momentary pause:
"The Deutsche Bank analyst has been checking in with retailers for weeks about consumer electronics sales, and many companies told him they 'have yet to see an impact' in earnings from any economic slowdown."
This is counterintuitive, but it's only a setup for a torrential flood of negativity from the analyst, dutifully transcribed by the journalist (and then later turned into a complete joke by reality). Let's send it back to the stenographer, uh, journalist:
"Sounds great, right? Nope, Goldberg interprets that to mean the worst is yet to come. 'The increase in gas prices and difficulties in home financing will have to reduce consumer spending, and as this becomes apparent to companies we will face a round of missed quarters and lowered guidance,' he wrote in a note to investors."
Got that? The worst is yet to come. It is a fair enough assessment, if it tracked all the way through ... but we'll get to where
MSN Money
did not ... that point where the assessment falls off the tracks and ends up down a cliff in a fiery ball.
Rather than encapsulating how Wall Street analyst nonsense makes a joke of disaster headlines, MSN Money just bore deeper in:
"Goldberg the analyst cut price targets today on four companies: GPS device maker Garmin, wireless chipmaker Atheros, wireless networking hardware maker Netgear and mobile content maker Glu Mobile. Shares of all four companies are down today, and Glu Mobile seeing the worst drop of nearly 9%."
We then hear about which company will have the worst time. (It's all comparative because they are all, in the eyes of analyst and journalist, doomed.) We are treated to phrases like "headed for bust," questioning why such "pessimism" has not been engendered more widely and, to end it, a slap down of the supposedly happy warriors in retailing today and these two questions: "Are they missing the big picture here? Is the consumer electronics space in danger?"
It is a rich irony that the one missing the big picture here is the one asking the question. You see, although the analyst trimmed price targets, a quick review of current prices and the targets paints an entirely different picture.
Atheros ( ATHR), which closed yesterday at under $23, has a price target of $27.
Netgear , which closed yesterday under $20, has a price target of $23.
Garmin , which closed under $59, has a price target of $65.
Glu Mobile , which closed above $4, has a price target of $3.
Can you do the math on these 'disasters' portrayed in the headline, the source of such 'pessimism' and, in a knee slapper, the reason others are missing the big picture?
Well, according to the same analyst whose words were passed like Gospel, three of the four companies stand to be real nice gainers in this market. And even on the fourth, you are not getting killed any worse than other stuff.
But three out of four still have considerably higher price targets
!
Look, the business media uses Wall Street analysts for good copy. They often offer compelling words, they appear to take stands (at least if you ignore precisely half of what they say) and they tend to return phone calls on deadline or you can quote from their reports (at least, the half of them you read).
But Wall Street analysts do not get paid the big bucks because they lack cleverness. And to keep raking in the big bucks, they engage in the world's most transparent game of double speak ... transparent to everyone but the business media, who is complicit.
To protect themselves, their words frequently say one thing while their numbers, in a hedge, say another. That way -- and we've touched on this before -- they can look back on any report and claim to have been right. I said consumer electronics was a disaster! I said the price would jump 15%! In reality, that headline could just as well have been positive. "Consumer electronics stock gains ahead, analyst predicts" rather than "Consumer electronics disaster ahead, analyst predicts."
Anyhow, the real disaster is in enshrining such self-serving double talk in a serious article. Savvy investor, as always, beware. And be aware.
Know What You Own:
Atheros Communications operates in the semiconductor industry, and some of the other stocks in its field include
Broadcom
undefined
,
Conexant Systems
(CNXT)
and
Marvell Technology Group
(MRVL)
. These stocks were recently trading at ($17.15, -4.24%), ($0.42, -4.55%) and ($11.23, -3.85%) respectively. For more on the value of knowing what you own, visit TheStreet.com's
section.
At the time of publication, Fuchs had no positions in any of the stocks mentioned in this column.
Marek Fuchs was a stockbroker for Shearson Lehman Brothers and a money manager before becoming a journalist who wrote The New York Times' "County Lines" column for six years. He also did back-up beat coverage of The New York Knicks for the paper's Sports section for two seasons and covered other professional and collegiate sports. He has contributed frequently to many of the Times' other sections, including National, Metro, Escapes, Style, Real Estate, Arts & Leisure, Travel, Money & Business, Circuits and the Op-Ed Page. For his "Business Press Maven? column on how business and finance are covered by the media, Fuchs was named best business journalist critic in the nation by the Talking Biz website at The University of North Carolina School of Journalism and Mass Communication. Fuchs is a frequent speaker on the business media, in venues ranging from National Public Radio to the annual conference of the Society of American Business Editors and Writers. Fuchs appreciates your feedback;
to send him an email.