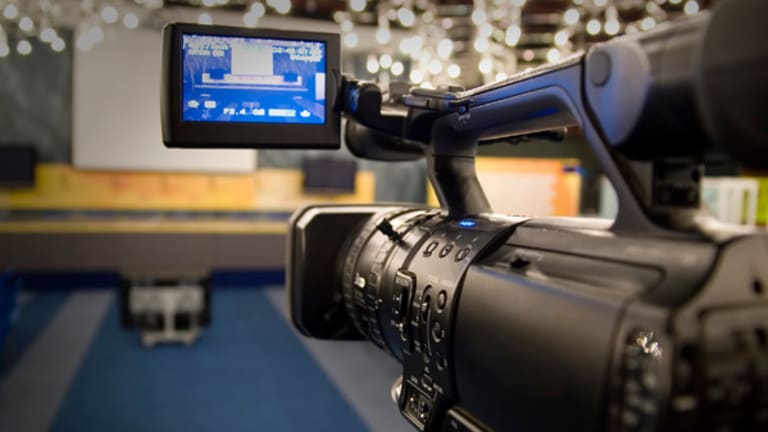 Facebook's Media Planning Tool Is Like Giving Money to Murdoch: WPP
Relying on Google's DoubleClick and Facebook's Atlas for media planning is akin to giving your budget to 21st Century Fox's Rupert Murdoch, says WPP's Sir Martin Sorrell.
NEW YORK (TheStreet) -- Relying on Google's (GOOG) DoubleClick and Facebook's (FB) Atlas for media planning is akin to giving your budget to 21st Century Fox's (FOXA) Rupert Murdoch, says Sir Martin Sorrell, founder and chief executive of the world's largest advertising and marketing services group WPP.
"Google and Facebook always present themselves as technology companies and I think that's a little bit misleading. I think what they really are is new media companies. As such, they're trying to encourage clients to use their properties," Sorrell said in an interview with TheStreet. 
"It's a bit like if you gave your media plans or buys to Rupert Murdoch or Sumner Redstone or Les Moonves," he said. "Obviously you wouldn't do that because they'd have a quite justifiable bias to the properties they own."
The 40-year media industry veteran isn't entirely impartial himself, though. His company recently invested an additional $25 million into one of the largest programmatic ad platforms, AppNexus, raising its total stake to 15%.
Further, WPP sold off its digital ad-planning property Xaxis for Publishers to be operated under AppNexus leadership. The platform had been acquired as part of its purchase of 24/7 Real Media in 2007.
"Effectively what we're providing our clients with is a platform that's truly agnostic," he said.
Digital media currently accounts for around 36% of WPP's media activity, higher than an industry average of 20%, according to Sorrell.
France-based research firm RECMA estimates WPP's online and offline media spend this year will total $105 billion.
--Written by Keris Alison Lahiff in New York.