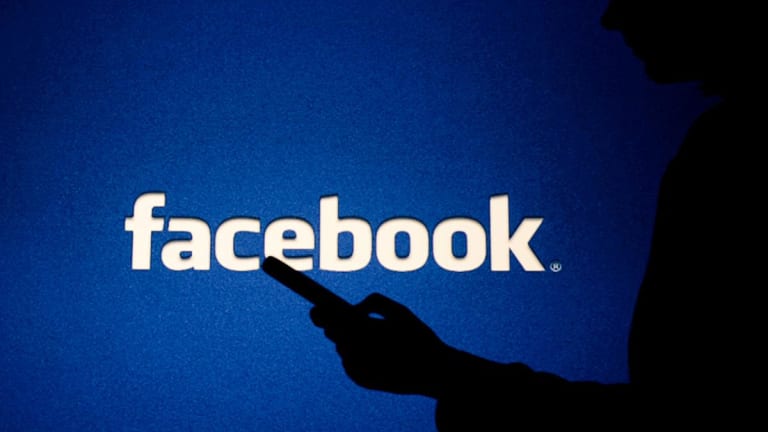 Facebook Upgraded to Buy at Nomura
Facebook shares are rising after Nomura raised its price target and upgraded its rating on the stock.
Facebook's (FB) - Get Meta Platforms Inc. Report platform is transitioning toward "Stories" at a quicker rate than analysts at Nomura thought, prompting the investment firm to upgrade the company's stock to buy from neutral and also raise its price target to $215 a share from $172. 
Facebook shares are up 2.28% to $173.46 a share in Monday morning trading. 
Nomura was one of the firms that downgraded Facebook last year on concerns that the transition to Stories would take more time than the company's bulls expected. Monday's note admits that the firm's timetable was wrong. 
"However, as we heard at industry events earlier this year and in our own conversations, the transition appears to be occurring more quickly than we expected, lessening our concern," analyst Mark Kelley wrote. 
"We viewed the addition of an 'open Facebook' icon inside Instagram late last year as a red flag, signaling that core FB engagement trends were worsening. But 4Q18 results showed a slight improvement in the DAU/MAU ratio in the U.S. (77% from a dip to 76% in 3Q18), indicating that engagement is intact." 
The firm expects the social media company to make several positive revisions throughout the year as expense growth outlook may be tempered. Nomura also expects any potential regulation will actually help Facebook going forward.
"We continue to believe that increased regulation will be a net positive for large platforms like FB, though there could be some headline risk in the near-to-medium term. On the whole, we do think the negative-headline headwinds have largely been exhausted, with little reaction to negative press as of late," Kelley wrote. 
Facebook is a key holding in Jim Cramer's Action Alerts PLUS charitable trust. 
A Special Invitation:Do you want to learn more about planning for and living retirement from the nation's top experts, including Ed Slott and Robert Powell, the editor of TheStreet's Retirement Daily? Want to learn how to create tax-efficient income in retirement and how to manage and mitigate all the risks you'll face in retirement? Then sign up to attend TheStreet's Retirement Strategies Symposium on April 6 in New York City. For a limited time, you can attend this extraordinary symposium for $149 - a cost savings of $50 off the general admission price of $199.
You can see the full day's agenda, learn about the guest speakers and sign up HERE for this special event.