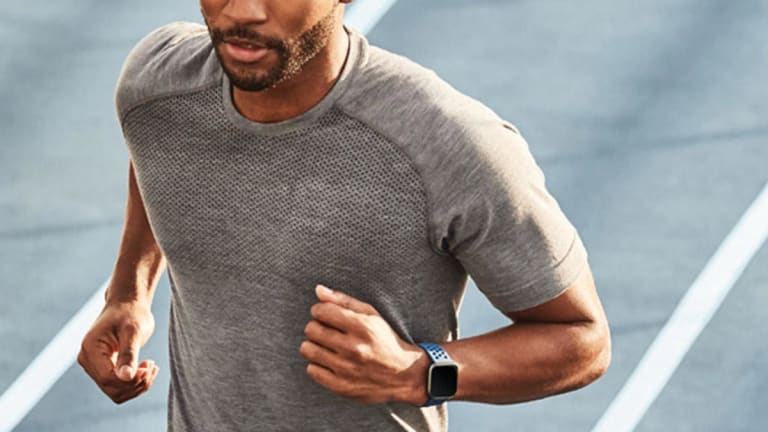 Facebook's Unsuccessful Bid for Fitbit Highlights Struggles in Hardware
Facebook's efforts in hardware to date have largely been a disappointment.
This week, we learned about an intriguing tech deal that wasn't: A failed bid by Facebook to buy Fitbit. 
In a recent SEC filing, Fitbit (FIT) - Get Report reported that a company called Party A had offered $7.30 per share for Fitbit -- but was ultimately bested by Google, which offered $7.35 per share, or $2.1 billion, for the wearables firm. Facebook (FB) - Get Report shares closed 0.41% lower on Tuesday to $198.97, while Alphabet (GOOGL) - Get Report ticked up 0.56% to $1,313.00.
Turns out Party A was Facebook, according to reports fromCNBC and The Information. Which raises the question: What does a social media and advertising firm want with a health tracker? 
For a company as large as Facebook or Alphabet/Google, immediate revenue contributions probably aren't the answer. Fitbit's yearly revenue of about $1.5 billion is a drop in the bucket for Facebook, which raked in $55 billion in revenue in 2018. 
Still, for any deep-pocketed tech firm, trying to carve out a position in the growing wearables and health tech markets may be an endeavor worth pursuing. Apple (AAPL) - Get Report dominates the wearables market, but Fitbit maintains a steady presence in fitness trackers with 28 million devices currently in use. 
Facebook has signaled an interest in hardware -- but mainstream success in devices of any kind has proven elusive for the social media giant. 
Oculus, which Facebook acquired in 2014 for $2.3 billion, serves a niche of VR gaming and experiences, but the revenue it brings in from device sales is immaterial to Facebook. On a recent earnings call, Facebook CEO Mark Zuckerberg acknowledged that mainstream interest in VR and AR " is taking a bit longer than we thought."
"On the one hand, that, of course, means that the future might be a few years further out and that it might be more expensive to develop, because we'll be funding this for a bit longer until it gets there. But on the other hand, from our perspective, we're not a company that has traditionally done hardware or built operating systems or these kind of products," Zuckerberg said. "I just think that we're going to be better off when this is really ready to be a completely mainstream thing with hundreds of millions of people using it."
Underscoring Facebook's designs on the VR/AR space, Facebook announced on Tuesday that it acquired Beat Games, the game development studio behind Beat Saber, one of only a handful of hit VR games.
Facebook also developed a smart speaker, called Portal, that connects to Facebook Messenger. Announced in late 2018 -- at the tail end of a year of privacy mishaps by Facebook -- the Portal was met with widespread mockery and has barely made a dent in the smart speaker market. Rakuten estimated recently that sales of the Facebook Portal account for 0.6% of smart speaker sales.
Had Facebook been successful in acquiring Fitbit, it would have acquired an established player in wearables, millions of active devices, and a tranche of data. It also likely would have aroused skepticism, given Facebook's spotty track record in privacy. 
Google wasn't explicit about its goals in buying Fitbit, saying in a blog post that it aims to "spur innovation in wearables and build products to benefit even more people around the world" by bringing together AI, software and hardware.
Google's other health-oriented projects include a Google Fit app and Verily, its life sciences division. It also has a controversial partnership with Ascension, a network of hospitals and health facilities, that involves collecting and analyzing patient health information, as recently revealed by the WSJ.
Google defended the partnership in a blog post, writing that it's using the health information to develop "an intelligent suite of tools to help doctors, nurses, and other providers take better care of patients, leveraging our expertise in organizing information."
Google, Facebook and Apple are holdings in Jim Cramer'sAction Alerts PLUS Charitable Trust Portfolio. Want to be alerted before Cramer buys or sells these stocks? Learn more now.