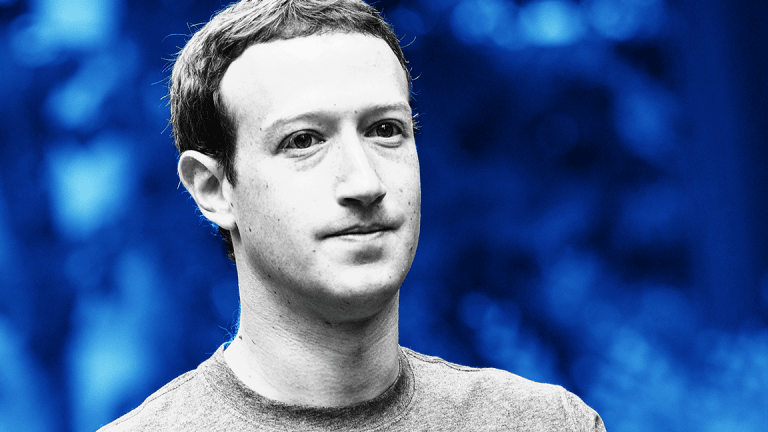 Facebook Looks Pretty Cheap Here, Considering What Its Other Platforms Are Worth
Markets seem to be assigning a pretty low valuation to Facebook's core business, given what Instagram, Messenger and WhatsApp are likely worth.
Just based on forward earnings multiples, Facebook's (FB) - Get Meta Platforms Inc. Class A Report shares look fairly cheap following a harsh selloff that's the result of both the Cambridge Analytica scandal and a broader equity market swoon.
And they look cheaper still when one tries to independently value Instagram, Facebook Messenger and WhatsApp, considering that two of the platforms are almost certainly generating losses right now and the other might only be accounting for a small portion of Facebook's profits.
As of Monday's close, Facebook trades for 18 times a 2019 GAAP EPS consensus of $8.77 and 17 times a non-GAAP consensus of $9.35. Its enterprise value (market cap minus net cash) is equal to 20 times a 2019 free cash flow (FCF) consensus of $21.1 billion. Those are pretty reasonable multiples for a company expected to grow its sales 36% this year and 27% next year.
Jim Cramer and the AAP team hold a position in Facebook for their Action Alerts PLUS Charitable Trust Portfolio. Want to be alerted before Cramer buys or sells FB? Learn more now.
Those earnings and cash-flow estimates, it should be noted, are depressed by heavy spending on both content security and data centers. During its Q4 earnings call, Facebook guided for its 2018 GAAP costs and expenses to rise by 45% to 60%, and for its capital spending to more than double to a range of $14 billion to $15 billion. That's a big reason why, on average, analysts see Facebook's free cash flow (FCF) jumping to $28.2 billion in 2020, when its heavy spending growth is expected to slow.
Also: Facebook has a pretty long history of topping analyst estimates, many of which are conservative due to the company's refusal to provide guidance. Though it has unveiled ambitious spending plans since, Facebook's 2019 EPS consensus was $0.39 lower a year ago. This is no guarantee of course that estimates will keep rising, but it's worth keeping in mind.
Regardless, even if all of this was ignored, valuing Facebook based on near-term EPS and FCF estimates alone would still be pretty questionable, since doing so would effectively assign no value at all to Facebook Messenger and WhatsApp. With over 1.3 billion and 1.5 billion monthly active users (MAUs), respectively, Messenger and WhatsApp are the world's two most widely-used social platforms outside of Facebook proper.
And for now, those platforms, which undoubtedly have major R&D and cloud infrastructure costs attached to them, produce very little revenue. Messenger has just begun producing some revenue via ads (shown to a subset of users) and in-app gaming transactions. And WhatsApp hasn't even gone that far: For now, its monetization efforts only extend to a business communications app that it plans to charge large enterprises for using.
But as platforms such as Line (LN) - Get LINE Corp. Report and Tencent's (TCEHY) WeChat show, Messenger and WhatsApp each have tremendous potential to be monetized through some mixture of ads, payments, e-commerce services and in-app transactions. WeChat, which just topped 1 billion MAUs, is believed to have accounted for a healthy portion of the $36.4 billion in revenue Tencent produced last year. Line, which had 168 million MAUs at the end of last year, had 2017 revenue of 167 billion yen ($1.56 billion).
With Line currently possessing an enterprise value of $8.6 billion, the company is worth about $51 per MAU. If Messenger and WhatsApp had similar multiples, they'd respectively be worth $66 billion and $77 billion.
To be fair, Line's user base skews more towards developed markets (particularly Japan and Taiwan) than Messenger or WhatsApp's. And the company probably deserves some valuation premium for the fact that it has already succeeded in monetizing its user base on a large scale, whereas Messenger and WhatsApp still have a lot of work to do.
On the other hand, Line's per-user valuation would be higher if investors weren't worried about stalled MAU growth (partly the result of competition from Messenger/WhatsApp). And tech platforms with market-leading positions are usually granted a premium.
But for the sake of argument, let's value Messenger and WhatsApp at just $35 per MAU. That still spells valuations of $46 billion and $53 billion. Together, that's over one-fifth of Facebook's current enterprise value of $421 billion.
Then there's Instagram. Unlike Messenger and WhatsApp, Instagram, which now has over 800 million MAUs, is likely contributing to Facebook's bottom line. But it's tough to know exactly how much, since Facebook doesn't break out the photo/video-sharing platform's revenue or expenses. Both appear to be substantial, given Instagram's ad sales momentum and infrastructure/R&D needs.
In December, research firm eMarketer has estimated Instagram, which still has a lot of room to increase its ad load and better monetize its Stories platform, would produce 2017 revenue of $4.1 billion and 2019 revenue of $10.9 billion. That's equal to nearly 16% of Facebook's 2019 revenue consensus. If Instagram was valued at eight times its 2019 sales estimate -- roughly on par with what smaller peer Snap  (SNAP) - Get Snap, Inc. Class A Report is valued at, despite its recent struggles -- it would be worth $87 billion.
Collectively, the aforementioned estimates assign Messenger, WhatsApp and Instagram a total value of $186 billion, a figure that's equal to 40% of Facebook's current market cap. Yet after accounting for Instagram's presumed profit contribution and backing out Messenger and WhatsApp's presumed losses, these platforms might account for 10% or less of Facebook's 2019 profits.
If one was to cut Facebook's 2019 GAAP EPS consensus by 10% to account for this contribution, while cutting its market cap by 40%, it would mean that Facebook's "core" business is only valued at 12 times next year's earnings. Cut the market cap by only 35% instead, and the business, which remains a de facto monopoly and maintains a lot of room to increase its ad prices, is still only valued at 13 times 2019 earnings. And that's before accounting for about $40 billion in cash on the books.
Even with the uncertainty that the Cambridge Analytica scandal and recent news feed algorithm changes provide, that feels like a bargain.