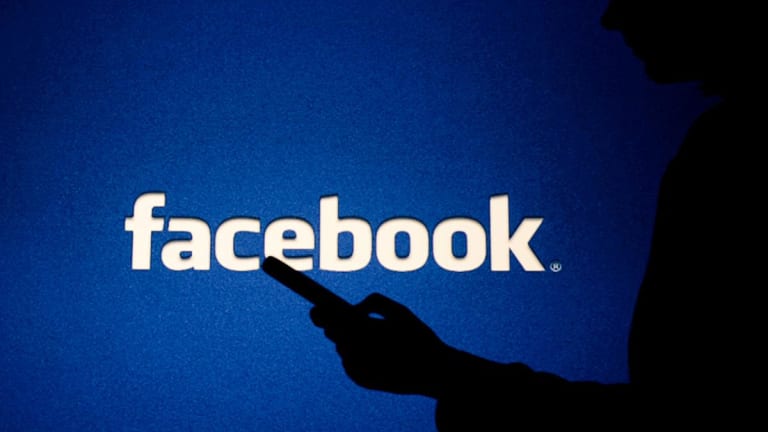 Facebook Slips After Admitting Email Contact Upload in Latest Privacy Glitch
Facebook shares traded lower Thursday after the world's biggest social media group admitted to yet another potential data breach involving the "unintentional" uploading of millions of email contacts.
Facebook Inc. (FB) - Get Meta Platforms Inc. Class A Report shares traded lower Thursday after the world's biggest social media group admitted to yet another potential data breach involving the "unintentional" uploading of millions of email contacts.
Facebook said as many as 1.5 million new users had their email contacts uploaded since May 2016, but noted error in which they were collected had been repaired and the information will be deleted. The potential breach, however, comes as the company attempts to fend off a move by the Electronic Privacy Information Center to have the U.S. Federal Trade Commission release privacy reports filed by Facebook since its 2011 settlement linked to allegations it deceived consumers by allowing private information to be shared and made public.
"Last month we stopped offering email password verification as an option for people verifying their account when signing up for Facebook for the first time", Facebook said in a statement issued to various media outlets. "When we looked into the steps people were going through to verify their accounts, we found that in some cases people's email contacts were also unintentionally uploaded to Facebook when they created their account."
"We estimate that up to 1.5 million people's email contacts may have been uploaded. These contacts were not shared with anyone and we're deleting them," the company said. "We've fixed the underlying issue and are notifying people whose contacts were imported. People can also review and manage the contacts they share with Facebook in their settings."
Facebook shares were marked 0.43% lower at the start of trading Thursday to change hands at $178.01 each, a move that would still leave the stock with a year-to-date gain of around 31.2%.
Facebook will report first quarter profits next week, with investors looking for a solid 25% year-on-year increase in revenues of around $15 billion and a 2.4% slip in earnings to $1.65 per share.
However, while advertizing revenues on the group's collection of platforms, including Facebook, Instagram and WhatsApp continue to grow, investor concerns over the potential for either significant fines from the FTC or an overhaul of business model via government regulation will test investor confidence in the years ahead. 
Earlier this month, founder and CEO Mark Zuckerberg  wrote a piece in the Washington Post that called for government and regulators to be more active in addressing issues such as harmful content, privacy, data portability and election integrity. The latter issue falls starkly into focus today, in fact, as lawmakers await the release of the Mueller Report into Russia's meddling in the 2016 Presidential election, an accusation Zuckerberg himself first dismissed as "ridiculous" but later conceded had taken place through his social media platform.
"I believe we need a more active role for governments and regulators," Zucerkberg wrote. "By updating the rules for the Internet, we can preserve what's best about it - the freedom for people to express themselves and for entrepreneurs to build new things - while also protecting society from broader harms.
"Online political advertising laws primarily focus on candidates and elections, rather than divisive political issues where we've seen more attempted interference" Zuckerberg wrote. "Some laws only apply during elections, although information campaigns are nonstop. And there are also important questions about how political campaigns use data and targeting."
"We believe legislation should be updated to reflect the reality of the threats and set standards for the whole industry,e he added.
Last month, the Washington Post reported that Facebook was in talks with the Federal Trade Commission in an attempt to reach an agreement on fines linked to the Cambridge Analytica scandal that saw more than 87 millions users' data shared with the controversial political consultancy and then used to influence various elections around the world.
The data sharing may have violated a 2011 agreement between Facebook, and the Post has suggested the fines could be in the billions.