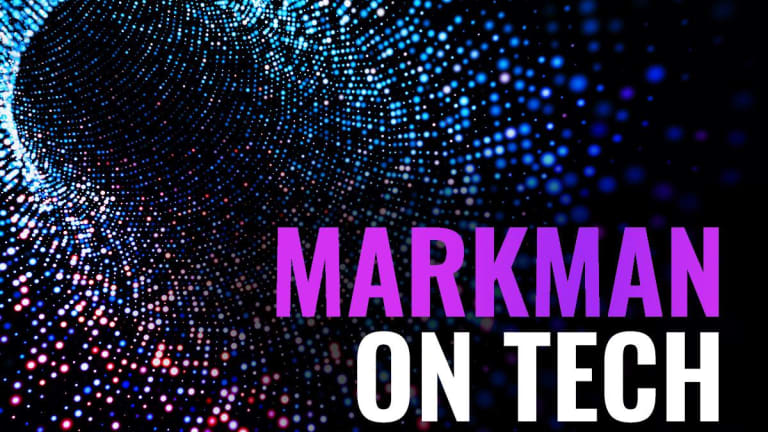 Facebook: Why the Skeptics Have Been So Wrong
The social media company tech journalists and politicians hate continues to mint money by growing its business and weathering the storm of dissent.
The social media company tech journalists and politicians hate continues to mint money by growing its business and weathering the storm of dissent.
Stop me if you've heard this before. Facebook (FB) - Get Report reported record earnings last night amid steady growth in active users, and ongoing threats of government fines.
It was more of the same Wednesday. Facebook, the social media company tech journalists and politicians hate, is minting money, growing its business and weathering the storm of dissent.
First-quarter earnings rose to 85 cents per share. Revenues jumped 26% year over year, to $15.08 billion, beating analysts' expectations of $14.97 billion.
Growing sales is a bit of a head-scratcher for most media watchers. Since the U.S. presidential election, naysayers have been making the case that the company is doomed. They say users are deleting accounts and advertisers are fleeing.
None of that has ever been true. Facebook is the dominant social media platform across every geography and demographic cohort. And regardless of what pundits would have us believe, leaving a platform is tough. It's where friends and family congregate.
In many ways, the publicity troubles since the election have been a blessing for shareholders. It has forced managers to do a better job managing the business and understanding its role as a major media company.
The new focus is private, encrypted and monetized.
While Mark Zuckerberg, chief executive officer, has been on a public privacy crusade, managers have been subtly ramping up monetization efforts.
The company announced in January that it would combine the backends of its WhatsApp, Instagram and Facebook Messenger platforms. While this may look like simple housecleaning, it's really the first step toward monetizing all of the services with common protocols.
Some of these efforts are already playing out with Instagram, its very popular photo sharing and messaging platform. New ads helped overall average revenue per customer climb to $6.42 in the first quarter, a 16% increase over a year ago, when the firm reported pulling in $5.53 per user.
The first steps toward that process for WhatsApp, its 1.5 billion user encrypted messaging service, began in August 2018.
Adweek reported a new business API would allow Facebook to start showing its ads on WhatsApp. Recent efforts to link the backends have expedited the process.
The stage is now set for average revenue per customer to rise, perhaps spectacularly so. And that is the only metric investors will be concerned with.
Some will argue that regulation and fines will crimp revenues. Perhaps, but don't expect the stock to decline materially based on that narrative.
Zuckerberg noted in the official corporate press release that the company was setting aside $3 billion to $5 billion to settle a potential fine from the Federal Trade Commission. It didn't matter. The stock rallied 13% to $196 in after-hours trading on Wednesday and is up 8% in pre-market trading on Thursday.
Regulation will not hurt Facebook. It will become a barrier to entry for competitors. Longer term, it will help the social network grow users and revenues.
I have been writing for a long time that critics are completely wrong about Facebook as an investment. They don't understand its role as the only major social network. They also don't understand where the company is in its effort to monetize users.
Facebook shares trade at 20x forward earnings. That is still cheap given its core business operates with 44% margins, and remains underutilized. The stock could double in the next three years.
Facebook is a holding in Jim Cramer'sAction Alerts PLUS Charitable Trust Portfolio. Want to be alerted before Cramer buys or sells FB? Learn more now.
The author does not own any stocks mentioned in this column.