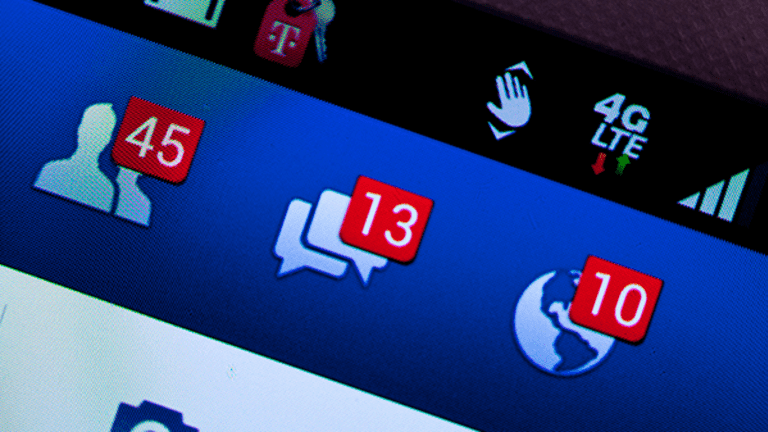 Publish date:
Facebook Says Coordinated Groups Used Its Network to Try to Influence the Presidential Election
In a new report, the social media giant says networks of fake accounts used sophisticated methods to promote misinformation about the candidates.
In a new report, the social media giant says networks of fake accounts used sophisticated methods to promote misinformation about the candidates.
In a new report published on Thursday, Facebook (FB) - Get Facebook, Inc. Class A Report detailed how certain groups used the platform to attempt to manipulate the outcome of the 2016 U.S. presidential election.
The 13-page report examines how the social media site has been misused by "information operations," or governments and organizations who seek to sway domestic or foreign political sentiment and deceive people by spreading fake news or creating networks of fake accounts. Facebook's chief security officer, Alex Stamos, is a co-author on the report, which uses the recent election as a case study for how groups used fake news to influence civic discourse and create confusion. 
The report follows several months of turmoil at Facebook, in which critics called for CEO Mark Zuckerberg to address its growing fake news problem. Zuckerberg has spoken extensively about how the company has grappled with this issue, most recently in an lengthy interview with the New York Timespublished on Monday. 
Facebook said malicious groups used social media to share information stolen from sources such as email accounts with the express purpose of "harming the reputation of specific political targets."
"Concurrently, a separate set of malicious actors engaged in false amplification using inauthentic Facebook accounts to push narratives and themes that reinforced or expanded on some of the topics exposed from stolen data," the company said in the report.
Facebook didn't identify which groups had attempted to use the site to manipulate the election, but said that the company's data "does not contradict" information included in a January report from the U.S. Director of National Intelligence. The report detailed how Russian President Vladimir Putin orchestrated a cyber campaign to elect President Donald Trump.
That said, however, Facebook believes that the false content on its site had a relatively limited impact on the election, noting that misinformation reached only a "marginal" amount of users compared to other election-related information that was shared. 
The report also details several of the sophisticated techniques by which groups distribute false or misleading content on the site. Some information is spread through "social bots" or automated accounts that are programmed to post content on several groups or pages at once.
Facebook said most of the "false amplifiers," or networks of fake accounts, are run bypeople or groups working together, however. The fake accounts largely exist for the purposes of promoting a specific issue via fake news, memes, etc., and seek to sow distrust in political institutions and spread confusion, Facebook added.
Facebook also briefly detailed some of the ways that it's working to combat fake news and networks of fake accounts. One of those techniques is using machine learning to study patterns of activity andrecognize fake accounts. So far, the system has helped Facebook target 30,000 fake accounts that were being used to influence the recent French election via the spread of hoaxes and misinformation. 
"For example, our systems may detect repeated posting of the same content, or aberrations in the volume of content creation," Facebook said. 
Additionally, Facebook released a separate report on Thursday providing new data on government requests for Facebook user account data. In the report, Facebook said there was a 9% increase in requests for user account data in the second half of 2016, compared to the first half of that same year. 
Facebook is a holding in Jim Cramer'sAction Alerts PLUS Charitable Trust Portfolio. Want to be alerted before Cramer buys or sells FB? Learn more now.