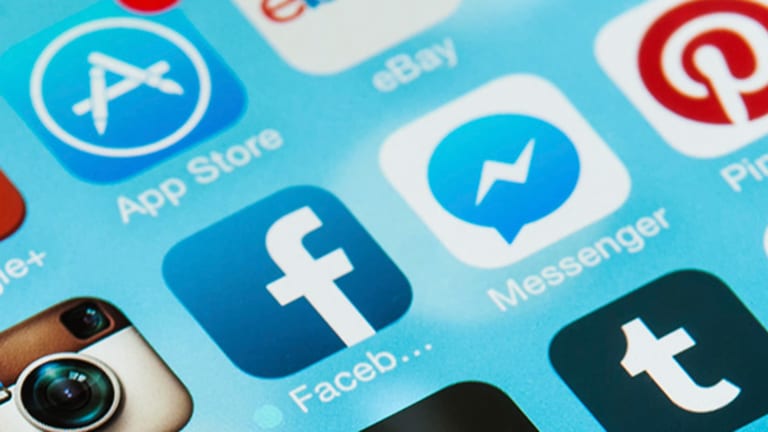 Facebook's Video Controversy Exposes a Larger Problem With its News Feed
Facebook users struggling to keep up with their news feed content are often viewing video ads for mere moments. Getting them to watch longer will be tricky.
This article originally appeared on Real Money on Sept. 23, 2016.
The ultimate impact of Facebook's (FB) - Get Meta Platforms Inc. Class A Reportdisclosure that it overestimated the average amount of time its videos are viewed will probably be limited. The error had no impact on how Facebook billed video ad buyers, and those buyers typically pay more attention to how often a video is clicked on and/or viewed in full, as opposed to average view time. Moreover, Facebook is moving quickly to make amends.
However, the details accompanying the disclosure provide fresh evidence of another issue: Many Facebook users feel overwhelmed by the amount of content appearing in their news feeds, and as a result aren't engaging much with a lot of the content they see, particularly when it isn't shared by their friends or family.
The Wall Street Journalreported Thursday afternoon that Facebook's metric for average video viewing time "was artificially inflated because it was only factoring in video views of more than three seconds." Facebook says it has fixed the metric, and notified ad and publisher partners of the issue. As its is, the company's video metrics have also shown how often 25%, 50%, 75%, 95% or 100% of a video has been watched.
But the most interesting disclosure may have come from ad agency Publicis, which reportedly told clients Facebook's original counting approach appears to have overstated average time spent per video view by 60% to 80%. That suggests a very large percentage of Facebook videos play for just a second or two.
Likewise, The Information reported last week that most Facebook video ads are only seen for a second or two. It added that this puts the average viewing time of Facebook's video ads well below those of YouTube and other sites.
Facebook is a holding in Jim Cramer'sAction Alerts PLUS Charitable Trust Portfolio. Want to be alerted before Cramer buys or sells FB? Learn more now.
All of this provides some valuable context to a recent disclosure by Facebook exec Adam Mosseri, who stated there are 2,000 potential stories the average Facebook user can see on his/her news feed in a given day. He added that even though the average U.S. Facebook user spends over 45 minutes per day viewing the feed, only about 200 of those stories are normally viewed.
In a way, Facebook is a victim of its own success here. Many users now claim several hundred or more Facebook "friends," and also follow dozens of business, media and celebrity accounts. Material from all of these friends and accounts have to vie for news feed space.
This phenomenon, together with a feeling that Facebook is now more of a public-facing platform, has impacted the amount of user-generated content shared on Facebook, and led a greater portion of such content to be shared on messaging platforms such as Snapchat and Facebook's Messenger and WhatsApp. This especially holds for younger social media users.
Facebook is well-aware of this trend, and has tweaked its news feed algorithm to show more user-generated material. But that won't do anything to get users to spend more time engaging with videos from advertisers and publishers.
In the near-term, Facebook could still see decent video ad growth because it claims such a large share of web and mobile usage in the U.S. and many other lucrative ad markets. Even if only a fraction of the video ads it shows are seen for more than a few seconds, the number of times one is mostly or entirely viewed should still be considerable.
But if it wants to realize its video ad potential over the long run, Facebook will need to think outside the box to deliver ads that users don't typically scroll past within a second or two in order to get to content shared by a friend.