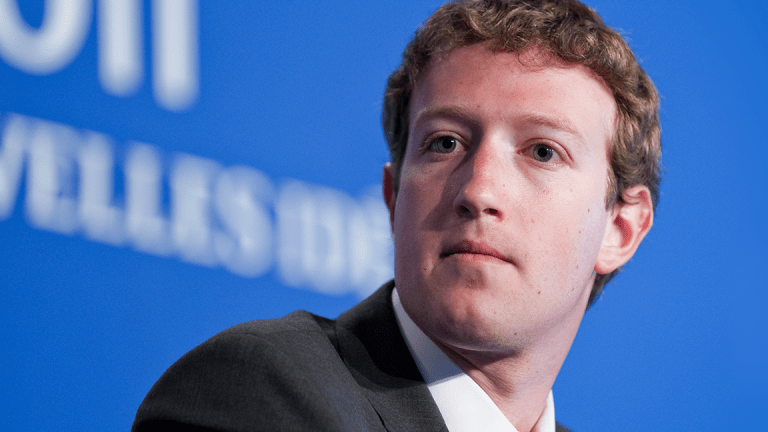 Facebook Removes, Then Restores, Elizabeth Warren's Ads Criticizing It
The social network may have inadvertently helped prove the presidential candidate's point.
Facebook (FB) - Get Meta Platforms Inc. Report added some fuel to the fire of criticism of Big Tech by taking down ads critical of it from Elizabeth Warren on Monday, before reconsidering and putting them back up.
The ads from Democratic presidential candidate Warren, who recently outlined a plan to break up the country's largest tech companies, singled out Facebook, Amazon (AMZN) - Get Amazon.com Inc. Report and Google (GOOGL) - Get Alphabet Inc. Report for their "vast power over our economy and our democracy." The ads claimed that as these companies have grown, "they've bulldozed competition, used our private information for profit, and tilted the playing field in their favor."
In place of the ads, Facebook had text saying that "this ad was taken down because it goes against Facebook's advertising policies."
After Politico reported on the ad takedown, Facebook soon restored them, saying it had only removed down because the ads used Facebook's corporate logo.
"We removed the ads because they violated our policies against use of our corporate logo. In the interest of allowing robust debate, we are restoring the ads," a Facebook spokesperson told Politico.
In a tweet on Monday night, Warren said Facebook's decision essentially proved her point, calling the company a "censor" that dominated social media.
Facebook shares were rising 0.2% to $172.42 on Tuesday
Warren's proposals are part of a growing chorus of criticism of the power of America's largest tech companies.
Separately, Political reported on Tuesday that despite Warren's plans to break up Big Tech, she has accepted a number of political contributions from employees at those companies. In September, Warren received a $2,700 contribution from Facebook COO Sheryl Sandberg, and also has accepted at least $90,000 from employees of Amazon, Google and Facebook between 2011 and 2018, according to Politico.
A Special Invitation:Do you want to learn more about planning for and living retirement from the nation's top experts, including Ed Slott and Robert Powell, the editor of TheStreet's Retirement Daily? Want to learn how to create tax-efficient income in retirement and how to manage and mitigate all the risks you'll face in retirement? Then sign up to attend TheStreet's Retirement Strategies Symposium on April 6 in New York City. For a limited time, you can attend this extraordinary symposium for $149 - a cost savings of $50 off the general admission price of $199.
You can see the full day's agenda, learn about the guest speakers and sign up HERE for this special event.