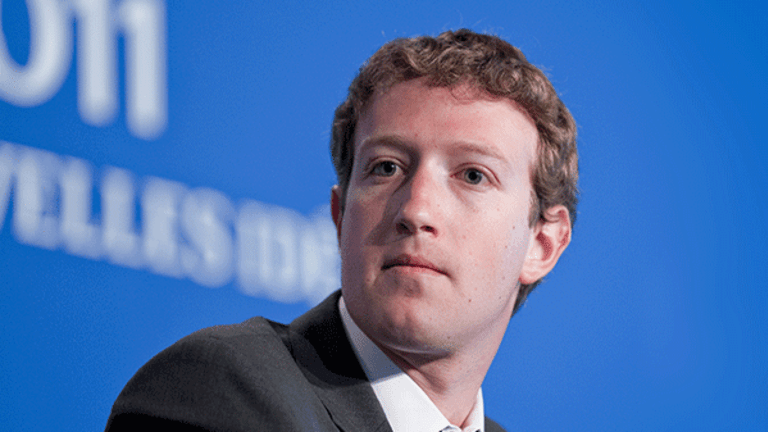 Facebook Relying Heavily on Users With New Plan to Fight Fake News
The social media giant has been relatively quiet about its fake news issue, but said Thursday it will roll out several new updates to address the problem.
The social media giant has been relatively quiet about its fake news issue, but said Thursday it will roll out several new updates to address the problem.
Facebook (FB) - Get Reportis leaning on its almost two billion users to help the company address the growing problem of fake news.
The Menlo Park, Calif. social media company announced on Thursday that it would begin to roll out several updates to help identify and deal with inaccurate content posted on the site.
Facebook is testing a new feature which would make it easier for users to report a hoax posted on the site. The company said it is "relying heavily on our community" to make this kind of reporting useful.
Additionally, the company will place warnings on stories posted on the site that have been flagged by users and will enlist third party organizations to determine whether flagged content is fake or not. These posts can still be shared, but users will be warned before they post them as well as when they appear in their news feeds.
Facebook is also looking into ways to reduce the financial incentives for spammers who are looking to make money off of posting viral misinformation.
"We believe in giving people a voice and that we cannot become arbiters of truth ourselves, so we're approaching this problem carefully," VP Adam Mosseri said in a statement. "We've focused our efforts on the worst of the worst, on the clear hoaxes spread by spammers for their own gain, and on engaging both our community and third party organizations."
Shares of Facebook were up about 0.3% to $120.57 on Thursday but were trading down 0.7% on Friday morning. The stock has risen about 15% so far this year.
Facebook is a holding in Jim Cramer's Action Alerts PLUS Charitable Trust Portfolio. Want to be alerted before Cramer buys or sells FB? Learn more now.
"I think this is a huge step in the right direction in combating fake news," said Michelle Amazeen, a Boston University assistant professor of mass communication, advertising and public relations. "Not only are fact-checkers picking up the journalistic slack that has been left by the skeletal newsrooms that no longer have the resources to check the accuracy of claims by public figures, but they are also coming to the aid of the Facebooks of the world that have disrupted and decimated the previous gate-keepers of news."
But Greg Matusky, founder and president of integrated PR and investor relations firm Gregory FCA, raised concerns recently that "any fake news alert system simply will be swamped by those who disagree with an article or piece of content."
Despite the potential issues with the updates, the new features are simply a way to address a problem that has haunted Facebook in the wake of the election.
Throughout the course of the election, Facebook users posted viral articles spreading false information, including one that claimed that Pope Francis had endorsed GOP candidate Donald Trump for president, or another alleging that Fox News reporter Megyn Kelly was supporting Democratic candidate Hillary Clinton.
And in early December it turned violent. On Dec. 4, a man investigating a debunked conspiracy theory claiming that Clinton ran an underage prostitution ring out of a Washington, D.C., pizzeria called Comet Ping Pong fired a gun into the restaurant as part of his plan to investigate the news. The theory, which originated on Twitter, also was spread widely over Facebook.
Prior to the election in November, President Barack Obama condemned fake news on Facebook for creating a "dust cloud of nonsense." He said that if people see these headlines enough, they'll eventually believe them.
Mosseri, though, is aware "there's more to be done" surrounding the problem.
"We're going to keep working on this problem for as long as it takes to get it right," he said in a statement on Thursday.
The company previewed some of these new features in November, after CEO Mark Zuckerberg said in a Facebook post that the company would initiate several projects to make reporting posts easier, initiate third party verifications and issue warnings for flagged posts.
Zuckerberg and fellow Facebook executive COO Sheryl Sandberg, though, have stuck by their guns in asserting that fake news on Facebook could not have influenced the election. Zuckerberg went as far as to call it "a pretty crazy idea."
"This is a critical development, and one to watch as it progresses to see if it will be rolled out beyond the U.S.," Amazeen said. "After all, fake news knows no borders; it's a global problem."