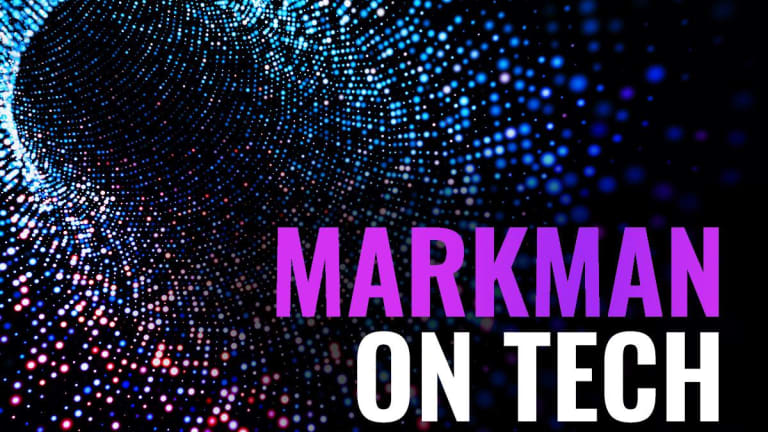 Facebook Powers Ahead Despite Antitrust Angst
Mark Zuckerberg didn't cheat to get on top. He won by building a product people want to use, and making smart acquisitions.
Stop me if you've heard this before. Facebook's (FB) latest earnings report featured huge revenue and new member growth.
The company reported second quarter financial results Wednesday. The social media giant logged 28% revenue growth, and if not for a multi-billion-dollar fine from the FTC, it would have had record profits, too.
Business has never been better.
It must drive pundits and politicians crazy. They have been complaining in high dudgeon about Facebook for the better part of two years. There have been campaigns that encourage people to delete their accounts. Mark Zuckerberg, chief executive officer, is routinely derided as dishonest, even by his friends.
The New York Times published a story in May, written by Chris Hughes, a Facebook co-founder. He concludes that Zuckerberg, his friend and college roommate, sold out privacy for clicks. He also believes that Facebook as a company is too powerful.
It's a compelling argument. Facebook dominates social media. It owns many of the best brands, from WhatsApp to Instagram and Messenger. Its software engineers, through algorithms, ultimately decide what almost three billion Facebook property members see in their newsfeeds every day.
Adweek found in 2017 that Facebook, Messenger, Instagram and WhatsApp together captured 84% of all social media advertising in 2018, a stunning number. There wasn't another worthy competitor, not even close. And it has surely gotten worse with Zuckerberg's new focus on monetization.
To secure privacy, bring back competition and preserve democracy (his words), Hughes says there is only one choice: break up Facebook.
He may be on to something. The pundits and politicians believe it would be Zuckerberg getting his just desserts for all of the havoc he's created. Except, if the product is really so terrible, why do people keep using it?
And there is something else. Breaking up Facebook is going to be a huge win for shareholders.
It's the same case I made months ago when we last discussed Facebook's earnings and plans. WhatsApp and Instagram would be powerful competitors to Facebook, and they would get high valuations as stand-alone companies. Right now, that value is hidden inside Facebook shares.
Meanwhile, the business is hitting on all cylinders. Despite those delete Facebook campaigns, monthly active users were 2.41 billion, an increase of 8% year over year. Revenues reached $16.6 billion in the second quarter, up 28%. Profits were down 21% to $4.6 billion. But that's because of the FTC fine.
And the company is growing quickly despite a 31% increase in headcount, now 39,651 strong, and $3.8 billion in capital expenditures.
Social media is a fantastic business. Network owners essentially operate gated communities where they set all of the rules. And Facebook is the only game in town. Zuckerberg didn't cheat to get on top. He won by building a product people want to use, and making smart acquisitions.
If regulators break up the company, it will be an even bigger win for shareholders.
To learn more about Jon Markman's recommendations at the crossroads of culture and technology, check out his daily investment newsletter Strategic Advantage. To learn about Markman's practical research in the short-term timing of market indexes and commodities, check out his daily newsletter Invariant Futures.
The author owns shares of Facebook.