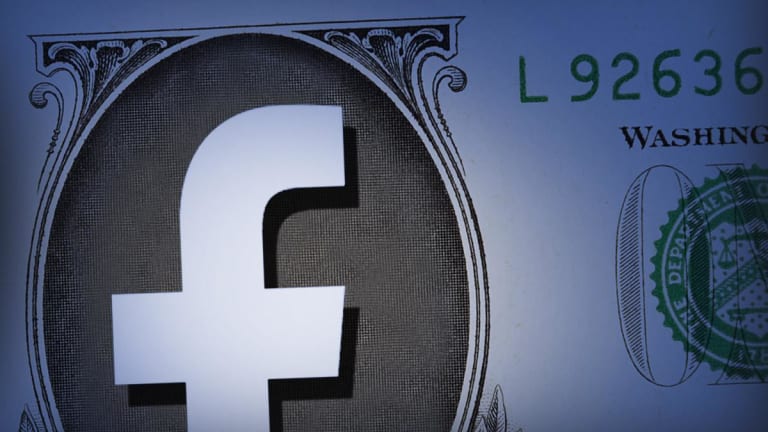 Facebook Pay Is a Less Risky Onramp to Social Commerce, Following Libra Backlash
Facebook Pay is rolling out on Messenger and Facebook in the U.S. first, with plans to expand to Instagram and WhatsApp eventually.
Facebook is launching a payments system, and this time, it's a lot less controversial than Libra. 
Facebook (FB) - Get Report is rolling out Facebook Pay, a system for exchanging funds in the manner of PayPal's (PYPL) - Get Report Venmo, in the U.S. this week. In a blog post on Tuesday, the social media giant described Facebook Pay as a "convenient, secure and consistent payment experience" across its family of apps (users could previously send money to each other within Messenger). 
Analysts generally cheered the announcement, pointing out that Facebook Pay will help advance the company's ongoing goal of boosting commerce and payments through its family of apps, while also adding value for advertisers.
"Facebook and Instagram have been able to develop deep understanding of their users, but have lagged peers in developing a commercial relationship with them. Facebook Pay significantly reduces transactional friction on Facebook platforms and brings the company closer to a 'one-click' shopping experience," wrote RBC Capital Markets' Mark Mahaney in a note on Wednesday.
Zev Fima, analyst with Jim Cramer's Action Alerts Plus portfolio, noted that Facebook Pay will ultimately help boost monetization for "other aspects of Facebook's operations that revolve around payments," including fundraisers, in-game purchases, event tickets, person-to-person payments on Messenger and purchases from select Pages and businesses.
The feature is only integrated with Facebook and Messenger right now, but in a blog post, Facebook VP of marketplace and commerce Deborah Liu wrote that it will be incorporated into Instagram and WhatsApp over time.
Richard Stiennon, chief research analyst at IT-Harvest, likened Facebook Pay to a less controversial way of getting into payments after the significant regulatory pushback Facebook received from Libra, its proposed digital currency.
"I think Libra was a misstep, to pre-announce as they did," he said.
Instead of relying on a self-created digital currency, Facebook Pay instead connects to users' own bank accounts and credit cards to process payments -- a comparatively well-understood framework that is already in use by the likes of PayPal and Venmo.
"How can regulators object to Facebook just doing what PayPal does?" Stiennon added. "So I think that's the direction they're going."
Though Facebook Pay is likely to get less scrutiny from regulators than Libra did, it could nonetheless raise a few eyebrows for its ability to add users' financial data to the information Facebook stores on its servers, AAP's Fima noted. In addition to the Libra scrutiny, Facebook is also facing an antitrust investigation and possible new privacy laws in the U.S. 
Facebook isn't the only tech giant making inroads into financial services.
The Wall Street Journal reported Wednesday that Google (GOOGL) - Get Report is teaming up with Citigroup (C) - Get Report to offer checking accounts to consumers next year. Those who open bank accounts through Google use Google Pay, the tech giant's digital wallet launched in 2015, to access the accounts.
Apple (AAPL) - Get Report recently launched a credit card with Goldman Sachs (GS) - Get Report , which offers a range of cash-back offers with a focus on Apple products.
Even ridehailing giant Uber (UBER) - Get Report recently announced an initiative called Uber Money, which aims to offer mobile bank accounts to drivers.
In the case of Facebook and Google, the new financial offerings may be aimed largely at users outside of the U.S., specifically in parts of the world where Facebook or Google serves as a primary portal to the internet.
"Kind of similar to the way Facebook and Google are giving internet access via satellites, they can take advantage of that and eventually monetize it," said Stiennon.
Apple, Facebook, Alphabet, Citigroup and Goldman Sachs are holdings in Jim Cramer's Action Alerts PLUS member club.