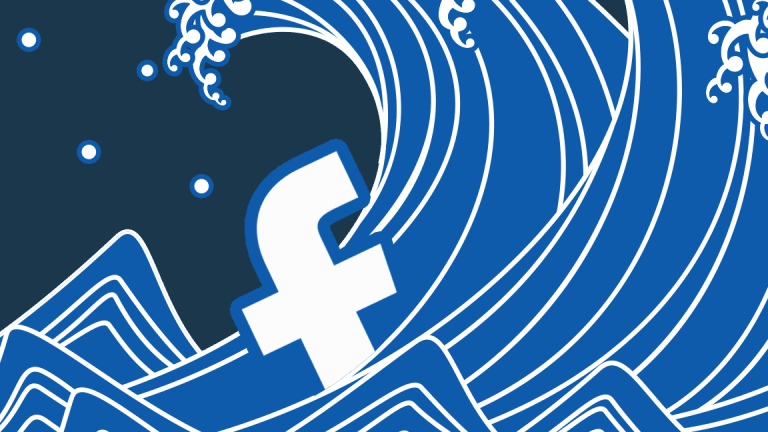 Facebook's Money Printing Press Could Be at Major Risk
Facebook's changes to its news feed could lead to slower profit growth over time. JPMorgan crushed it in its fourth quarter. And here comes the Detroit Auto Show.
In other words, Facebook: It can't be any easier to understand the effect on Facebook's (FB) - Get Report  stock following the changes to its news feed. The first thought all Facebook bulls must have is that the platform will make fewer profits as it emphasizes posts from friends instead of media and big brands. If I am Procter & Gamble (PG) - Get Report or PepsiCo (PEP) - Get Report  (another AAP holding), perhaps I throw fewer ad dollars toward Action Alerts Plus holding Facebook because eyeballs may not be on the platform to the same degree. The second thought is longer-term on Facebook. With founder Mark Zuckerberg clearly on a mission to return Facebook to its roots, does that mission mean more moves in 2018 and 2019 that could temper profits? And if so, do those changes turn users off and send them onto other social media platforms like Snap Inc. (SNAP) - Get Report and Twitter (TWTR) - Get Report ? These are all reasonable questions to ask about a company that has seen its stock surge 50% over the last year. Is the top in on Facebook's stock? Could be (this is wishy-washy call, I know, just like all those stock pundits out there that want to ensure they still get on TV). Personally, I would rather watch an ad for Pepsi soda than a video of my friend petting his ugly black cat. Thanks, $FB.
Bring on the Detroit Auto Show: Covering auto shows is like doing two runs back to back down a Tough Mudder obstacle course -- it's grueling. Exotic cars are sprawled across massive convention floors. Tons of execs are on hand to share why their newest rides are awesome. Increasingly tech companies like Action Alerts Plus holding Nvidia (NVDA) - Get Report are dominating the shows, which adds a dose of geekiness to the spectacle. Hence, I feel for TheStreet's Bret Kenwell who will be our man on the ground at the Detroit Auto Show that kicks off on Sunday. Out of all the early leaks, reports of a new Ford (F) - Get Report Bullitt Mustang (yes, the Steve McQueen car) are the most exciting. Ford could use something rad like this to grab headlines from Fiat Chrysler's (FCAU) - Get Report 800-plus horsepower Dodge Demon. Side note: Ford's stock is still underperforming after CEO Jim Hackett's keynote at CES this week. If the company doesn't deliver a "wow" at the Detroit show, investors should be even more worried about the upcoming earnings report. 
Receive the free "Morning Jolt" daily newsletter here.
Quick take on JPMorgan: Not sure what the market was thinking in sending JPMorgan & Chase (JPM) - Get Report down right after the bank released its quarterly report, but the report is good. Actually, better than good for this Action Alerts Plus holding. Solid earnings and revenue beats. Assets under management up 15%. Investment banking revenue higher by 10%. Trading stunk given record low volatility, but the market had that baked in. Card revenue growth up 13% after a strong holiday shopping season (might want to trade those retailers long off these JPMorgan numbers). If CEO Jamie Dimon trashes bitcoin again on the earnings call, it will have been a home run day for the bank.
What's Hot
Stop It KFC
You know it's time to sell your stocks and move to cash when KFC rolls out bitcoin chicken....
More from the Morning Jolt Archives:
More of What's Trending on TheStreet: