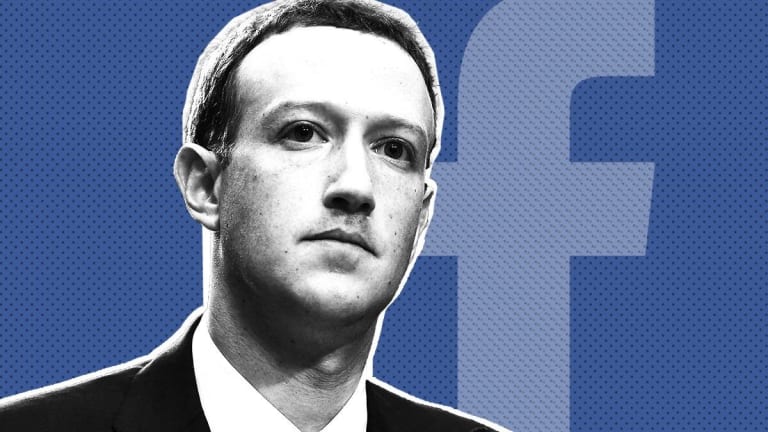 Facebook Has More to Gain Than Lose From Mark Zuckerberg's Proposed Regulations
Some of the regulations that Zuckerberg proposes address recent criticism and would cost little to implement. Others could actually strengthen Facebook's hand relative to smaller rivals.
Though he's had occasional missteps, Facebook (FB) - Get Facebook, Inc. Class A Report CEO Mark Zuckerberg has shown pretty good instincts over the years when it comes to gauging how consumer and regulatory sentiment is trending.
And more recently, Zuckerberg, COO Sheryl Sandberg and other Facebook execs have shown a decent grasp of what kinds of laws and regulations would be genuinely harmful to their company, and which ones would be neutral or even put Facebook on better footing relative to rivals.
All of that is worth keeping in mind when reading Zuckerberg's weekend op-ed column in the Washington Post, where he calls for new internet regulations related to handling harmful content, preserving the integrity of elections, protecting consumer privacy and guaranteeing data portability.
Zuckerberg says he agrees with lawmakers who think Facebook has too much power when it comes to regulating speech on its platforms, and notes his company is both creating an independent body that will hear user appeals of Facebook's content-censorship decisions and is working with governments "on ensuring the effectiveness of content review systems." He also floats the idea of letting third-party bodies "set standards governing the distribution of harmful content and to measure companies against those standards."
Regarding election integrity, Zuckerberg, whose company has already begun requiring political advertisers to verify their identities and disclosing political ad buys through a searchable database, calls for regulation that "created common standards for verifying political actors." And on the matter of consumer privacy, he says it "would be good for the Internet" if more countries adopted rules similar to the EU's GDPR framework, which went into effect last May and (among other things) requires users to opt into any data collection and tracking of their Internet activity that's performed by websites and apps.
Finally, with regards to data portability, Zuckerberg backed regulation guaranteeing the right of consumers to move data shared with one service to another service. "True data portability should look more like the way people use our platform to sign into an app than the existing ways you can download an archive of your information," he said, while noting Facebook is a member of the open-source Data Transfer Project (DTP).
Though one can debate their merits, Zuckerberg's stances on speech regulation and election integrity look politically savvy at this juncture, given how much criticism Facebook has seen from both the left and the right about the tremendous power it wields to curtail or amplify the distribution of content. Moreover, it would cost very little for Facebook to comply with the regulations Zuckerberg is floating.
Meanwhile, as I and many others have previously noted, supporting the broader rollout GDPR-type regulations could actually benefit the ad businesses of tech giants such as Facebook, Alphabet/Google (GOOGL) - Get Alphabet Inc. Class A Report and Amazon.com's (AMZN) - Get Amazon.com, Inc. Report relative to smaller publishers and independent ad tech companies, since the tech giants are likely to have more success getting consumers to opt into data-sharing requests, and could also have an easier time dealing with the financial costs and technical challenges of complying with such regulations.
It's also worth noting here that more than ten months have now passed since GDPR went into effect in Europe, and Facebook hasn't seen major ill effects from it. While Facebook's European daily active user (DAU) count fell by four million to 278 million from Q1 to Q3 of 2018, the company regained those lost DAUs in Q4.
In addition, though the GDPR's opt-out provisions could in theory hurt Facebook's ad business by resulting in the company having less data it can use for ad-targeting, Facebook's European ad revenue rose 28% annually in Q4 to $4.09 billion. Globally, though the company rolled out new privacy controls in the spring of 2018 -- the Cambridge Analytica scandal may have motivated Facebook to speed up their rollout -- its ad revenue rose 30% to $16.64 billion.
Data portability is another area where the arrival of new regulations could benefit Facebook and other tech giants more than it hurts them. While Facebook -- like other DTP participants such as Google, Microsoft (MSFT) - Get Microsoft Corporation (MSFT) Report  and Twitter  (TWTR) - Get Twitter, Inc. Report -- supports letting users transfer their own data from its platforms, it isn't clear yet if this will include exporting a user's social graph -- that is, names and other data related to a user's connections with other Facebook users and accounts.
And even if users can export their social graphs, this is no guarantee that rival services, many of which are already able to access a user's phone contact book, will be able to sign up a large percentage of a user's Facebook friends. On the flip side, if rival services are also required to let users export their data to Facebook's platforms, that could make it all the easier for Facebook -- aided by scale, data and resources -- to neutralize potential threats the way it has done with, say, Snapchat.
In light of all this, proposing the regulations that Mark Zuckerberg just floated is hardly a radical action. In many ways, the proposals look quite logical for a company that has become as large and dominant it now is in its core businesses.
Facebook, Alphabet, Amazon.com and Microsoft are holdings in Jim Cramer's Action Alerts PLUS member club. Want to be alerted before Jim Cramer buys or sells FB, GOOGL, AMZN or MSFT? Learn more now.
Will You Have Enough Money to Retire?
Want to learn about retirement planning from some of the nation's top experts? Join TheStreet's Robert "Mr. Retirement" Powell live in New York on April 6 for our Retirement Strategies Symposium. For a limited time, tickets are available for $99 for this full-day event. Check out the agenda, learn about the speakers and sign up here.