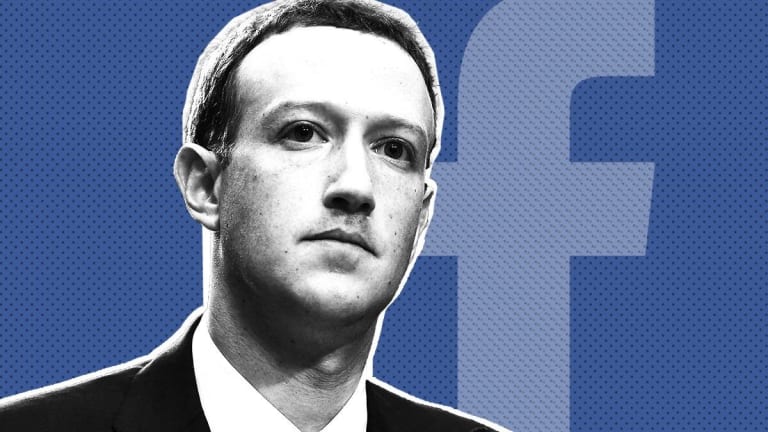 Facebook Knew of Potential Cambridge Analytica Issues as Early as Sept. 2015
Internal documents show Facebook employees knew that Cambridge was potentially misusing user data earlier than previously thought. Facebook says there were two separate incidents, however.
Shares of Facebook (FB) - Get Free Report are down after internal documents released jointly by the company and the D.C. Attorney General showed that company employees may have known that Cambridge Analytica was misusing user data as early as September 2015. 
The company had testified under oath that it wasn't aware that Aleksandr Kogan sold data he had improperly gathered from Facebook users to Cambridge Analytica until December 2015, a testimony it still stands by. But the latest documents showed that Facebook had first looked into claims of improper data usage by Cambridge Analytica starting in September 2015. 
CEO Mark Zuckerberg did not publicly apologize for the issue until March 2018, after The Observer and New York Times simultaneously broke a story stating that Cambridge Analytica assisted in then candidate Trump's election campaign.
Facebook published a blog post Friday saying that the release of the documents could confuse two separate incidents surrounding its knowledge of Cambridge Analytica, however, and that the first incident only involved unconfirmed reports of Cambridge Analytica improperly scraping Facebook user data. Facebook played down the release, saying that the documents offer "no substantively new information."
"Here is the timeline: In September 2015, a Facebook employee shared unsubstantiated rumors from a competitor of Cambridge Analytica, which claimed that the data analytics company was scraping public data...," the company's statement said. "An engineer looked into this concern and was not able to find evidence of data scraping. Even if such a report had been confirmed, such incidents would not naturally indicate the scale of the misconduct that Kogan had engaged in."
Facebook shares were falling 0.6% to $181.03 on Friday morning.