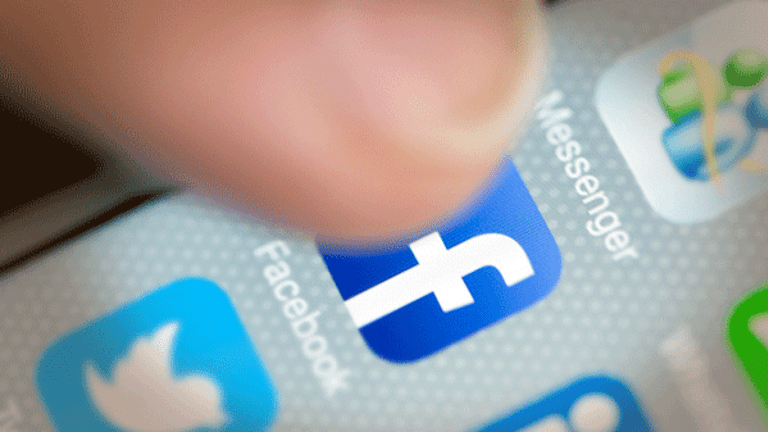 Publish date:
Facebook Fouls Up Its Advertising Metrics Yet Again
For the third time since September, the social media giant has told advertisers that it may have been miscalculating key advertising measures.
For the third time since September, the social media giant has told advertisers that it may have been miscalculating key advertising measures.
The hits just keep coming for Facebook (FB) - Get Report  and its advertising metrics.
The social network giant said in a blog post on Friday that it had discovered two new discrepancies in its advertising data. The company said that during live video streams, it has in some cases been miscounting users' reactions to original posts, as part of the number of reactions to shares of the post. Facebook said it will fix this issue in new live videos starting in mid-December.
The company also discovered that it may be counting likes and shares for posts incorrectly when users search for these posts by entering a URL into the Facebook search bar. The company is working to fix this problem and will announce when it's developed an update.
Additionally, Facebook said that it would be updating how it calculates the estimated reach for posts in its tool for advertisers, noting that these changes would lead to no more than a 10% change in audience sizes viewed through the tool.
Shares of Facebook fell about 1.6% to $117.72 on Monday, while the stock is up about 13% year-to-date.
Facebook is no stranger to ad metrics gaffes recently.
Facebook is a holding in Jim Cramer'sAction Alerts PLUS Charitable Trust Portfolio.Want to be alerted before Cramer buys or sells FB? Learn more now.
In September, Facebook acknowledged that it had been inadvertently inflating its video view metrics by factoring in every view of three seconds or more, which ad-buying firm Publicis Media said exaggerated viewing time by between 60% and 80%.
Then in November, the social media company said that it had discovered several "bugs" miscalculating weekly and monthly page reaches for marketers' posts, as well as how many times users viewed videos on the site from start to finish. Facebook also disclosed that it had been overestimating how long users spent looking at "instant articles," and had been exaggerating a metric called "referrals" which evaluates posts produced via an app or website.
None of these miscalculations have impacted billing for its advertisers, the company noted.
The blog post in November initially seemed to put the issue of advertising metrics to bed.
"We know that having access to reliable metrics is important to the millions of partners who use our services to grow their businesses," Facebook said in a statement in November. "As our products evolve to meet the needs of the people and businesses that use them, our metrics will also evolve."
The company also added that it would be issuing more regular updates to its advertising metrics in an effort to be more transparent.
"The are trying to get it right," Ian Schafer, founder of ad agency Deep Focus, told the Wall Street Journal.
Randall Rothenberg, CEO of advertising business trade group Interactive Advertising Bureau, told the Street recently that these changes to Facebook's metrics reporting should help the company as it looks to make its internal changes more accessible to users. "Marketers have always required two things from their advertising -- impact and replicability. Transparency into and trust in metrics are essential for achieving both goals," Rothenberg said.
He added that Facebook is making a smart move "by providing greater insights into its measurement processes, offering a more open dialogue with its customers, and participating in third-party verification."
Friday's announcement about the ad metric miscalculations could be part of Facebook's quest to be more open with its users about how it calculates data. But the growing list of ad reporting errors could also be a cause for concern for advertisers.
Monique Lemus, group director at media agency Media Kitchen, told TheStreet recently that advertisers will have to be more vigilant going forward when evaluating metrics from Facebook.
"But in the end, there aren't other platforms offering what Facebook's offering," Lemus noted.