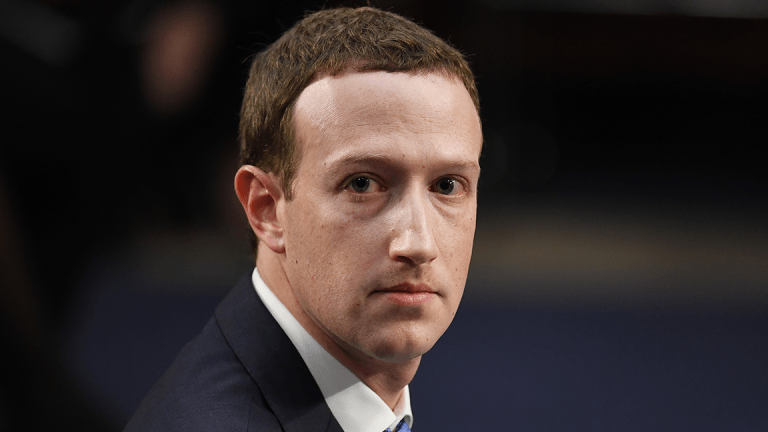 Facebook Earnings Call Disaster Reminds Investors of Deadly Investing Mistakes
Facebook's second quarter earnings call was a disaster. But, it did offer up lessons to investors who want to learn things. But, here comes Amazon earnings.
Lessons. 
To all hardcore Facebook (FB) - Get Free Report bulls suddenly 19% lighter in the digital pocket following a disastrous second quarter earnings call Wednesday night: let this be a series of life-changing investing lessons.
The lessons that should be learned aren't that hard to comprehend. First, a company could have an amazing franchise but if the stock is already valued for that amazingness and growth rates are starting to slow, the market will eventually be forced to readjust. Said readjustment often comes around earnings season, and it's usually painful.
Second lesson is to always understand reality and to not be blinded by the bull case. When was the last time you spent time on Facebook engaging with a high school friend? When was the last time you truly read the garbage blowing up your refined newsfeed? When hasn't CEO Mark Zuckerberg post-Cambridge Analytica talked about massive investment in new privacy tools and people to police the site? The fact is that any common investor would have been able to detect these clues and realized Facebook was nearing a sharp revenue and operating profit growth slowdown later this year and in 2019.
And the third lesson is to always understand the wildcard that is management. Sometimes management sees it fit to lay it all out on the table with no spin, using a backdrop in the broader market to help pump up a stock or reset expectations. Facebook's management, which in my view telegraphed its awful earnings call, used the specter of a mixed second quarter earnings season to hit the reset button with Wall Street.
What does that reset look like? A Facebook that looks like an old industrial investment rather than a high-growth startup with a three-year runway of 100% sales and profit growth. Now bring on those Twitter earnings Friday.    
Around TheStreet
Veteran tech analyst Mark Mahaney of RBC Capital Markets is staying with Facebook.
He reasons to stay bullish: "1. FB stills owns two of the largest media assets in the world (Facebook & Instagram) & the two largest messaging assets in the world (Messenger & WhatsApp); 2. Our checks and mgmt commentary suggest no material change in marketer views of the attractiveness of FB platforms; 3. Monetization of core FB & Instagram assets still has material upside potential and Messenger & WhatsApp remain unmonetized; 4. FB's aggressive investments are improving platform security (Job One) and creating future revenue streams (VR/AR); 5. Even under pressure, FB producing impressive growth (30%+ Revenue & 25%+ EBITDA growth in '18E); and 6. Valuation looks highly attractive - 17X P/E (ex-cash). This likely constitutes One of the Best Entry Points you can get on FB, in our view."
In non-Facebook news, Amazon (AMZN) - Get Free Report earnings hit after the close. TheStreet's tech columnist @EricJhonsasets you up for success.
Boeing's (BA) - Get Free Report CEO Dennis Muilenburg tells me he is bullish on Trump's Space Force.
UPS (UPS) - Get Free Report CFO sounded a touch more cautious on international sales later this year when we talked, but that was before the new EU/U.S. trade deal.
Our sister publication The Deal has a nice scoop on Amazing Lash Studio Franchise potentially being sold to a private equity firm.
TheStreet's @AnnieGaus talked with PayPal's (PYPL) - Get Free Report COO Bill Ready after earnings Wednesday night about the quarter and M&A. Solid quarter, but maybe not as solid as Wall Street's hope machine planned.
Our @KatherineRoss will be talking to the CEO of cybersecurity firm Tenable as it begins trading on the Nasdaq Composite undefined today. Be on the lookout. 
Before You Go
Interesting earnings report from Under Armour (UAA) - Get Free Report . On the one hand, good to see the company moving quickly to fix the foundation of its business, as founder Kevin Plank told me earlier in the year he would. The company has identified $80 million extra in restructuring. But overall, Under Armour is clearly a business in transition and still feeling the effects of the upheaval in physical retail.