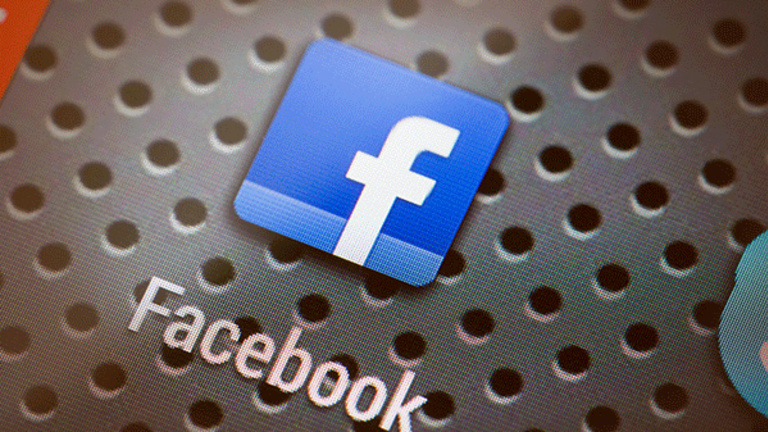 Facebook Delays Original Programming; Bitcoin Soars Above $2,000 -- Tech Roundup
Facebook will likely delay its original content until late July or early August.
Shares of Facebook (FB) have been on fire this year, up 29% in 2017. Earlier this month, the company reported that sales climbed almost 50% as Facebook topped earnings per share and revenue expectations.
You mean the company isn't slowing down like so many investors have been predicting? The big concern has always been saturation -- that Facebook's user growth would slow down or that ad loads would hit a peak.
But as user growth continues at a torrid pace, more ads can be viewed. But Facebook isn't going to wait until times are tough to find a new business model. Instead, it's looking for new avenues now.
One of those new growth avenues could come from in-platform food ordering. Another though, could come from video. Facebook has quietly been working on placing original content on its platform. While users (and us) have been waiting for the content to hit the site, the videos may not appear until the end of summer.
There's been a lot of unknowns surrounding Facebook video, but we do know that management was aiming for a launch by April, then by mid-June once that didn't work out. Now the most likely launch seems to be around late-July or early-August.
It could take longer, too. Facebook management obviously isn't in a rush to put out a product. It looks like they would rather wait until the product is fully ready to launch rather than put out a subpar one. But when business is going as good as it is, why wouldn't that be their approach?
Shares of Facebook closed at $148.24 Monday, up 0.1%.
Facebook is a holding in Jim Cramer's Action Alerts PLUS Charitable Trust Portfolio. Want to be alerted before Cramer buys or sells FB? Learn more now.
Bitcoin prices continue to soar. The cryptocurrency has been on a tear in 2017, more than doubling in the first five months of the year.
To say Bitcoin has been volatile would nearly be an understatement. The currency traded in the teens in 2013, before roaring north of $1,100 in the same year. After a big pullback, it took over three years for Bitcoin to climb back above$1,000.
Even then though, it hasn't been a smooth ride. After a few notable pullbacks in 2017, Bitcoin surpassed the price of ounce of gold on its way to doubling since March. Obviously this kind of ride can't be sustained. On Monday alone, prices climbed $200 per coin, or about 10%.
Sure, adoption rates and on the rise and bitcoins are being more widely used and accepted. But to the rate where its worth the price doubling in two months? No thanks.
If investors or speculators want in, they are best off waiting for some sort of decline. Could it climb to $2,500 or $3,000? How about $5,000? Honestly, yes, it could. But just because it could doesn't mean investors should buy it.
Could hackers be driving the price up too? Ransomeware occurs when hackers gain access into corporate and personal data, then encrypt that data. Then they demand payment (generally in Bitcoin) to unlock the data. Some, like Netflix (NFLX) and Disney (DIS) , have had their content stolen and without a ransom payment, hackers have threatened to release the content.
Bitcoin has gained in popularity due to its anonymous, untraceable features. Some will say its political uncertainty driving investors into Bitcoin. Others argue that recent legislation in Japan to allow retailers to accept Bitcoin as legal payment has spurred the rally.
The likely answer? It's a combination of everything. Increased use of the cryptocurrency is obviously putting Bitcoin in higher demand. As we all know, higher demand leads to higher prices. Ransoms, speculation, real demand and political uncertainty, all in some way, are likely driving the asset higher.
The true question is, how far will it go?
This article is commentary by an independent contributor. At the time of publication, the author held no positions in the stocks mentioned.