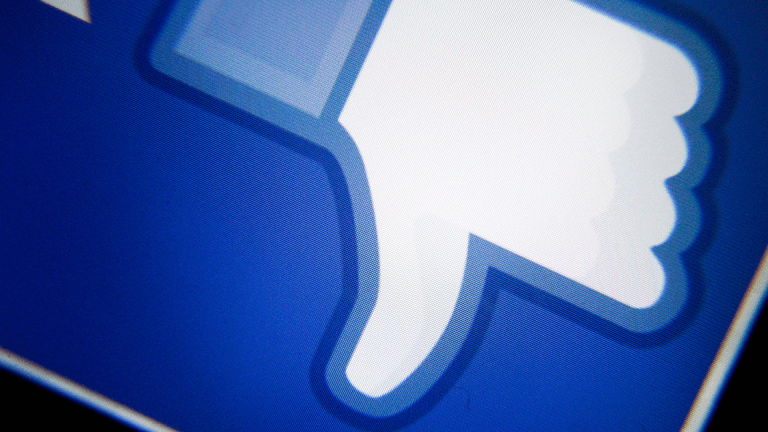 Facebook's Stock Could Be 'Dead Money' for the Rest of 2018: Doug Kass Insider
Tuesday's congressional testimony by CEO Mark Zuckerberg shows that the social-media giant's days of sparse government regulation could be over.
Technological innovations have so far outpaced government monitoring and regulation of Facebook (FB) - Get Meta Platforms Inc. Report -- but that could soon change. As we'll no doubt see in Tuesday's congressional appearance by Facebook CEO Mark Zuckerberg, existential, financial and political threats to the company are on the front burner now after playing a secondary role ever since the company's inception.
There's a pendulum to U.S. government regulation; it often goes from none at all to a lot. Just look at what non-supervised banks faced in 2006 compared to what very supervised banks face today.
If things go against Facebook here, the company could face fines, the need to add thousands of non-revenue-producing employees to appease regulators or perhaps even a wholesale change of the company's business model (not for the better). In fact, Facebook and the other FANG stocks have entered what I call the "second inning" of their life cycles.
The first inning was one in which technological innovation soared, along with share prices. But the FANGs were in the batter's box then against a bunch of minor-league pitchers with little experience (and a government that remained dormant).
The second inning looks far different, as a Facebook faces a Hall of Fame pitcher like Sandy Koufax (who's my cousin, by the way). This pitcher has a quick fastball (heightened government regulation), an impossible-to-hit curve ball (adverse public sentiment), a wicked slider (rising costs), a change-up (worsening technicals on the stock) and a challenging knuckleball (potentially less engagement/usage).
It's true that some people see Facebook stock as a great value here. After all, the company's so-called "P/E/G ratio" (price to earnings to growth) is at an all-time low.
But I fear that the "E" in the P/E/G ratio -- earnings -- are likely overstated relative to consensus expectations, and that a valuation compression lies ahead for Facebook shares. FB isn't just a value trap to me here, but I think it's likely to be "dead money" for the rest of 2018.
As the 1970s rock band Stealers Wheel might have put it, the company's share price might be Stuck in the Middle With You -- locked in a price range of plus or minus 10% from current levels.
Before You Go
Get ready for the must-attend investing conference of 2018, hosted by none other than TheStreet's Jim Cramer. From an exclusive interview with PayPal CEO Dan Schulman to expert panels that touch on investing in the stock market to alternative investing, you won't want to miss the event TheStreet is hosting on May 5. Details are below.
How to Diversify Your Portfolio: A Boot Camp for Investors
Date: Saturday, May 5, 2018
Location: 117 West 46th Street, New York City
At the time of publication, Kass had no positions in the stocks mentioned.