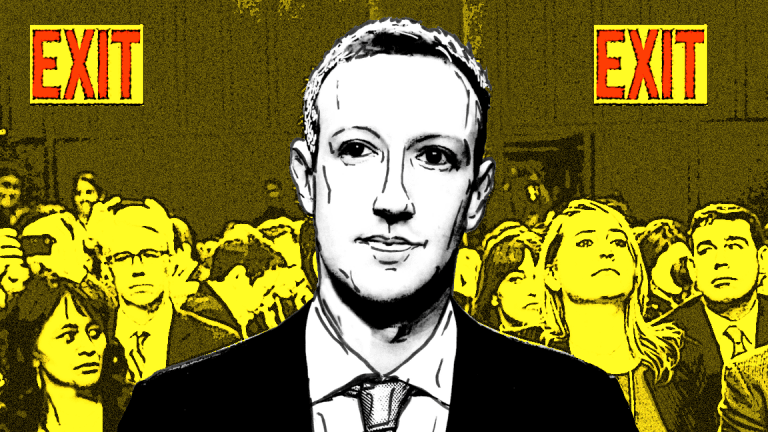 Facebook's Stock Spikes as Mark Zuckerberg Testifies Before Congress--Live Blog
TheStreet's Nelson Wang, Eric Jhonsa and Francesca Fontana break down Zuckerberg's performance in front of Congress on Tuesday.
Facebook Inc's (FB) Mark Zuckerberg went before Congress on Tuesday in what was likely the most important public appearance of his career, and succeeded in reassuring investors about the state of his company and leadership.  
Shares of Facebook were up about 2.5% heading into Zuckerberg's testimony, and concluded the regular trading day up 4.5% to $165.04 as he answered tough questions about Russian attempts to interfere in the 2016 U.S. presidential election, the company's handling of the Cambridge Analytica data scandal, whether Facebook should be regulated and a host of other hot-button issues surrounding the world's largest social network. 
TheStreet's tech editor Nelson Wang, tech columnist Eric Jhonsa and reporter Francesca Fontana are analyzing Zuckerberg's ongoing live testimony before the Senate Judiciary Committee and the Senate Commerce, Science, and Transportation Committee, which is viewable here. Please share your questions in the box at the top of the chat window.