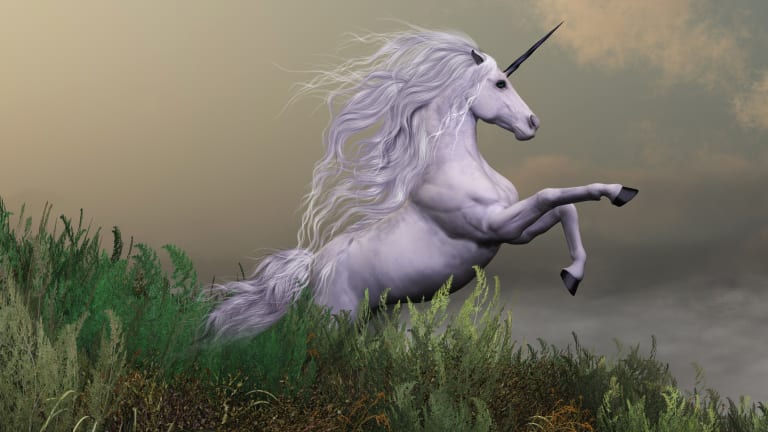 Facebook and Microsoft Just Watched Their Stocks Make a Bullish Signal
After initially sending shares of Facebook and Microsoft lower following their earnings releases, the market has reversed course. Encouraging sign for the bulls.
Earnings season in full force.
And the Market Says
Abbreviated Morning Jolt as earnings are coming in hot and heavy, and yours truly needs to be reading about them (not writing about them just yet). Here's one interesting bullish thing for you day-traders out there -- have to love the reversal in shares of Action Alerts Plus holdings Microsoft (MSFT) - Get Free Report and Facebook (FB) - Get Free Report . After each tech giant reported what on the surface looked like strong numbers, shares were hit. Facebook was nailed the most as CEO Mark Zuckerberg didn't bury the lead on Facebook's fresh set of challenges. In Thursday's session, shares of each have reversed despite the 10-year yield continuing to inch closer to 3% in the wake of the Federal Reserve's more hawkish comments Wednesday. Keep in mind that it has been the spike in yields that has unnerved investors this week, leading to profit-taking in hot sectors of the market such as big-cap tech. If you are a bull on the market, this early reversal has to be encouraging. 
Hot Data
Let me tell you something you probably already know: Snap Inc. (SNAP) - Get Free Report will post a terrible quarter soon thanks to Facebook's dominance. In my inbox from the tech team at Jefferies: "Instagram continues to show impressive growth with some vendors showing 120% plus growth in spend on Instagram. There are 2 million plus advertisers and growing on the [Instagram] platform (vs. 6 million on core Facebook). We see upside in Stories where monetization is still in the early innings and ad pricing has room to grow (as well as ad load)." It's important for Facebook to continue to demonstrate Instagram's strong growth potential to Wall Street with the core business evolving. Growth numbers on Instagram could go a long way to keeping the bulls enticed. 
Well, This Stinks for Amazon
Perhaps Amazon.com Inc. (AMZN) - Get Free Report can't put every retailer out of business. Here is a nice win for those retailers playing in the world of fashion. Based on new research from Jefferies, consumer interest in Amazon Prime Wardrobe "appears nominal." Moreover, the data suggested people continue to buy basic clothing from Amazon instead of fashion. "Despite Amazon's stated plans to push into fashion, the penetration of 'best sellers' appears to tell a different story," wrote Jefferies analyst Randy Konik. "Based on our research, so far Amazon has mostly had success in driving sales of basic, commoditized product, and has been slower to make inroads on the fashion side of the business." Ouch. Ultimately this is good for the likes of Lululemon (LULU) - Get Free Report , Nike (NKE) - Get Free Report and Under Armour (UAA) - Get Free Report (and it underscores why Amazon should consider buying Under Armour). On the flip side, L Brands' (LB) - Get Free Report Victoria Secrets brand could come under future pressure as Amazon is showing strong success in intimate apparel.
What's Hot
Instant Analysis
Hopefully, you are catching these instant Periscope analyses during earnings season from yours truly. 
Lambo Nails It
Lamborghini just released a sketch of a supercar they are working on with MIT. I discussed the initiative further with Lamborghini CEO recently ( WATCH HERE). And yes, this thing could be fully electric (though I am betting it will be a hybrid). 
Something hot is always popping on Morning Jolt.More from the Morning Jolt Archives: 
More of What's Trending on TheStreet: