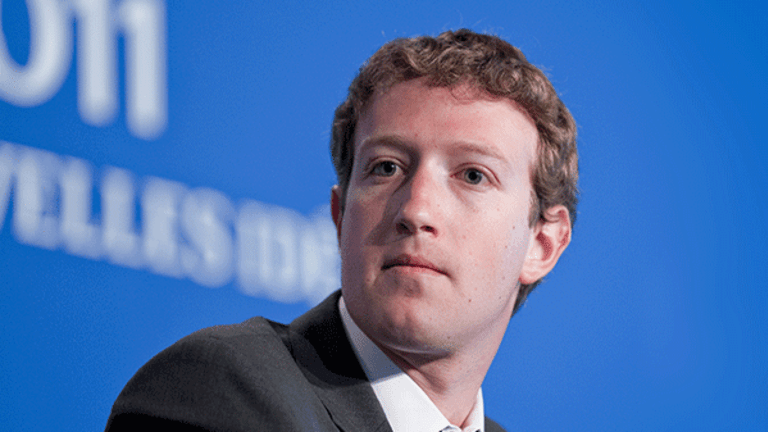 Facebook Adds Food Ordering; Spotify Gets Into A.I.--Tech Roundup
Facebook is adding a food-ordering service to its platform, while Spotify's fourth acquisition of the year centers around artificial intelligence.
Facebook (FB) continues to strengthen its grip on everything in users' lives. It snapped up Instagram and WhatsApp, and launched Facebook Messenger to capture our pictures and communications. It has incrementally added more and more features, and the latest centers around online food ordering.
If users want to order food on Facebook, they will do the entire process on its platform. That may seem like a secondary footnote, but it's actually an important detail. The company could have rerouted users to a different platform to order with a simple update. But by keeping users on its platform it strengthens everything.
It increases the amount of time a user will be on Facebook. It increases the user's engagement and also increases Facebook's direct interaction with that user. It will know you like such-and-such from P.F. Chang's once a week or your favorite dish from the local Thai place in town. Guess whose benefit that works toward.
Actually, the customer and Facebook. But the latter's what's important here because Facebook could have just added a feature that made it easier for users. Instead, it focused on a win-win situation.
The company is teaming up with Slice and Delivery.com for the service. Users do everything from customize their order to pay for it directly on Facebook.
If Facebook can successfully implement this plan, and perhaps add several other services, business could hit a whole new level.
Shares of Facebook closed at $148.06 Friday, up 0.3%.
Editors' pick: Originally published May 19.
Artificial intelligence isn't just for Amazon (AMZN) , Cisco (CSCO) and Apple (AAPL) . Although it's still a privately held company, Spotify is looking to get in on the hype as well.
In its fourth acquisition of the year, Spotify announced it has acquired Niland, a Paris-based startup. In Spotify's words:
"Niland has changed the game for how AI technology can optimize music search and recommendation capabilities and shares Spotify's passion for surfacing the right content to the right user at the right time.
The team from Niland will join our New York office and help Spotify continue innovating and improving our recommendation and personalization technologies resulting in more music discovery which benefits both fans and artists. Their innovative approach to AI and machine learning based recommendation systems is a perfect fit for the Spotify team."
The company already boasts 50 million subscribers, up 66%, from 30 million, in just 12 months. This was back in March, so it's assumed the number has grown even more. Subscribers pay from $5 to $15 a month. Spotify now boasts more than 100 million paying and free subscribers.
With the latest acquisition, it's looking to improve user experience, in order to keep companies like Apple and Pandora (P) behind it.
Shares of Apple closed at $152.96 Friday, up 0.3%.
The drama with Uber just keeps going. The ride-hailing app company got Anthony Levandowski, a former engineer that worked for Alphabet's (GOOGL) self-driving car division Waymo, when Uber purchased Otto. Otto, a self-driving trucking company, was founded by Levandowski.
With Uber working on its own self-driving car plans, Waymo is none to pleased with how business has developed. Allegedly Levandowski has taken files with Waymo--14,000 to be exact--which is a good reason for Waymo to be upset and, of course, go to the courts.
Now, in compliance with a court order, Uber is telling Levandowski to hand over any files he has from Waymo or face being fired. Levandowski hasn't said much, but at this point, still hasn't denied taking any files. If Levandowski doesn't hand over what he has, he must provide a written statement to Uber's defense team saying that he either refused to do so or has destroyed them.
For his part, Levandowski seems to be putting up quite a fight. If he's innocent, so be it. But if he's guilty, how much ground does he really have to stand on?
The whole thing is becoming a mess, and it's just one more headache for management to deal with. But, Uber did launch Uber Freight the other day, and that's exciting.
Shares of Alphabet closed at $954.65 Friday up 0.4%.
This article is commentary by an independent contributor. At the time of publication, the author held no positions in the stocks mentioned.