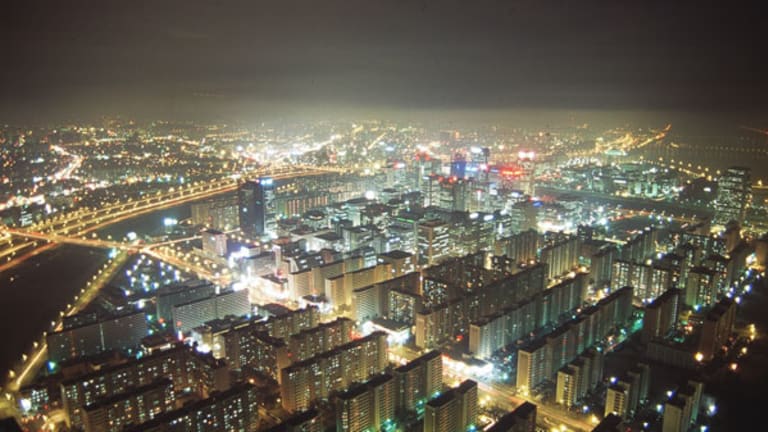 Exxon's Profit Exceeds $10 Billion
On a per-share basis, earnings top estimates. Quarterly revenue is just short of $100 billion.
Exxon Mobil's
(XOM) - Get Exxon Mobil Corporation Report
third-quarter earnings surpassed $10 billion and topped forecasts, while revenue for the fiscal three-month period came in just short of $100 billion.
The oil colossus, whose $422 billion market cap makes it the largest company in the world, had a profit of $10.49 billion, or $1.77 a share, on revenue of $99.59 billion. For the same period a year ago, Exxon Mobil earned $9.92 billion and $1.58 a share, with sales of $100.72 billion.
On average, analysts surveyed by Thomson First Call were looking for earnings of $1.59 a share in the most recent quarter.
Exxon Mobil now has the two biggest quarterly profits a public U.S. company has ever had, the latest quarter ranking second. In the fourth quarter of last year, Exxon Mobil earned $10.71 billion to establish the all-time high.
Shares of Exxon Mobil were gaining 1.5% to $72.07 in premarket trading Thursday, putting the stock above its 52-week closing high of $71.40.