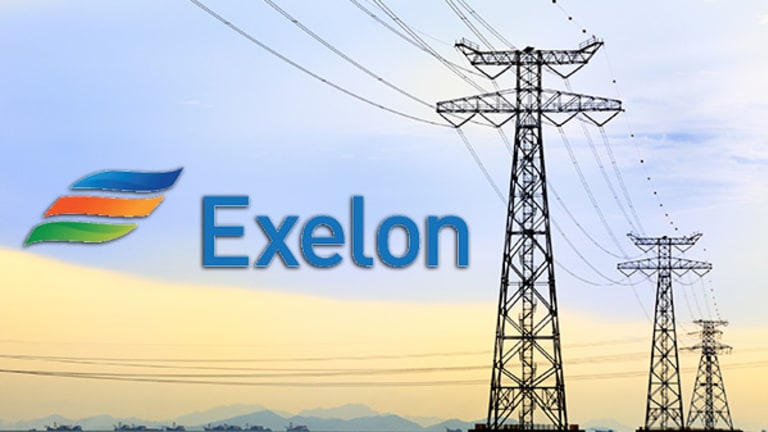 Exelon (EXC) Wins Subsidies to Keep Two Illinois Plants Alive
Exelon's facilities in Clinton and the Quad Cities will receive about $235 million annually through zero emission credits for low carbon output.
Exelon (EXC) - Get Exelon Corporation Report picked won a big legislative victory in Illinois on Thursday when lawmakers passed a bill at the end of a special session giving two of the company's nuclear plants there about $235 million in annual subsidies.
Illinois Governor Bruce Rauner is expected to sign the bill, that Exelon said will save as many as 4,200 jobs at the Clinton and Quad Cities plants that would have closed without the subsidy.
"This forward-looking energy policy levels the playing field and values all carbon-free energy equally, positions Illinois as a national leader in advancing clean energy, and will provide a major boost to the Illinois economy," Exelon CEO Chris Crane said in a statement.
Exelon shares rose 3%, to $33 on Friday.
The action will allow Exelon's nuclear plants to use Zero Emission Credits (ZECs), which reward the facilities for giving off virtually no carbon emissions.
"It's clear from a high level that this is a bailout, there's really no other way to put it," Morningstar analyst Travis Miller said in a phone interview. "It appears that Illinois politicians were more concerned about the potential job losses than the extra cost to ratepayers. It keeps two nuclear plants running."
What the extra cost to taxpayers will be has been a point of contention. A nonprofit organization of business and consumer groups, the BEST Coalition, claimed that the bill would increase average electricity rates for customers of Exelon subsidiary ComEd by about $4.20 a month. As passed, the bill is intended to cap the increase in rate payments for the average residential customer at 25 cents a month.
"For months our administration has been very clear that any energy legislation should follow the guiding principles of protecting jobs, ratepayers and taxpayers. After dozens of hours of good faith negotiations, we have reached an agreement that aligns with those principles," Rauner said in a statement. "This legislation will save thousands of jobs. It protects ratepayers, through guaranteed caps, from large rate increases in years to come. It also ensures taxpayers are not on the hook to keep the power plants open and online."
Despite all the back-slapping over saving jobs, the difficult difficult operating environment for the two plants persists. Low natural gas prices and weak electricity demand have swung the plants plants into money-losers. Exelon successfully petitioned New York for ZEC subsidies in August to keep two of its struggling plants in that state open.
"The big boost for nuclear economics would be some kind of carbon emissions regulation that would disadvantage fossil fuel relative to nuclear," Miller said. "We don't see any end to the renewable energy buildout, which has depressed prices in Illinois. We also don't see an imminent rise in gas prices in the eastern U.S."
"That makes it difficult for us to see a material improvement in nuclear economics for the foreseeable future."
Nuclear fans looking for a lifeline from President-Elect Donald Trump may be waiting in vain. The incoming commander-in-chief said little about it on the campaign trail, preferring instead to extol the virtues of natural gas.
"I don't see a whole lot changing for the nuclear industry based on what we've heard from Trump thus far in terms of major policy initiatives," Miller said.