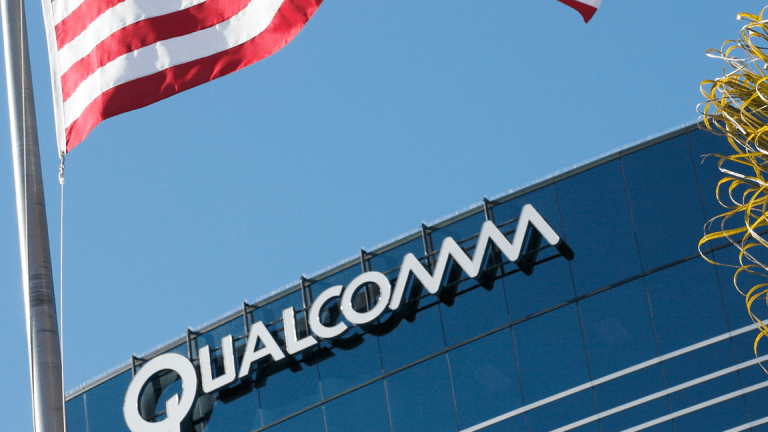 The European Union levied a 242 million euro ($272 million) fine against chipmaker Qualcomm (QCOM) - Get QUALCOMM Incorporated Report this week for engaging in predatory pricing practices. But Qualcomm is not taking the fine laying down, announcing Thursday morning that it plans to appeal.
After a 10-year investigation, the EU found that Qualcomm engaged in anti-competitive behavior involving sales of three cell chipsets to two of its customers during certain quarters between 2009 and 2011.
"The Commission spent years investigating sales to two customers, each of whom said that they favored Qualcomm chips not because of price but because rival chipsets were technologically inferior," said Don Rosenberg, executive vice president and general counsel of Qualcomm. "This decision is unsupported by the law, economic principles or market facts, and we look forward to a reversal on appeal." 
Qualcomm shares were down 1.1% to $74.90 in early trading on Thursday. The EU had previously fined Qualcomm $1.2 billion for payments it made to Apple (AAPL) - Get Apple Inc. (AAPL) Report that it said unfairly hurt rival chipmaker Intel (INTC) - Get Intel Corporation (INTC) Report .
Rosenberg went on to say the the Commission's decision was based on a "novel theory" that has "no precedent" and is inconsistent with economic analysis of cost recovery. 
"We cooperated with Commission officials every step of the way throughout the protracted investigation, confident that the Commission would recognize that there were no facts supporting a finding of anti-competitive conduct. On appeal we will expose the meritless nature of this decision," Rosenberg said. 
Save 76% with our Prime Time Sale. Join Real Money to become a smarter investor! Click here to sign up!