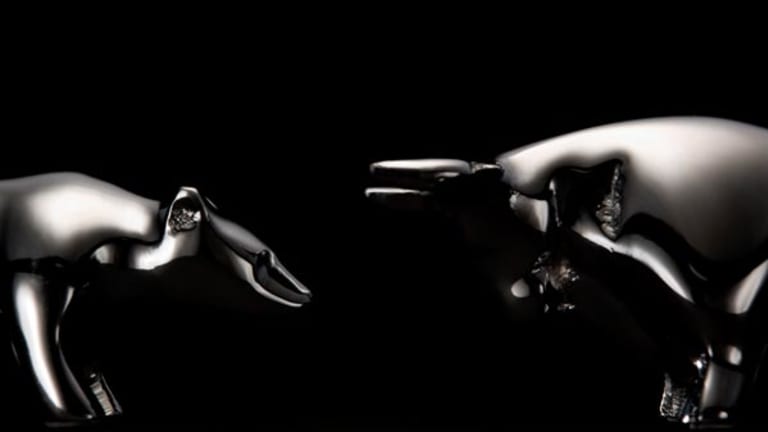 European Stocks Beaten Down by Greek Debt; Vodafone in Talks With Liberty Global
European markets slipped back Friday in reaction to the Greek debt soap-opera and the continuing volatility on the bond markets. Telecom Vodafone was looking to exchange assets with Liberty Global.
LONDON (TheDeal) -- European markets slipped back Friday in reaction to the latest episode of the Greek debt soap-opera and the continuing volatility on the bond markets. Greece late on Thursday rejected the latest proposals from its creditors and said it would not make the €300 million ($377 million) repayment to the International Monetary Fund due this morning. This doesn't count as a default, as Athens is using a possibility in its agreement with the IMF to bundle its three June repayments into one €1.5 billion ($1.68 billion) lump sum at the end of the month. But it's still spooked investors.
The FTSE 100 was down 0.77% at 6,806. In Paris, the CAC 40 was down 1.72% at 4,901. In Frankfurt, the DAX was down 1.14% at 11,211.
In London, telecoms heavyweight Vodafone (VOD) - Get Report first bounced up to the top of the FTSE 100 leaderboard as the market speculated on a possible deal with cable groupLiberty Global (LBTYA) - Get Report, then plunged to become the biggest faller on the blue chip index. That was after the company issued a statement confirming early-stage talks, but said the subject was a possible exchange of selected assets, not a merger. By mid-morning, Vodafone was down 2.12% at 242.85 pence.
Swiss food giant Nestlé (NSRGY) - Get Report was another stock on a roller-coaster ride in both Zurich and in Mumbai, India, as its subsidiary on the subcontinent was forced to recall all its Maggi brand dried noodles -- one of the country's most popular snacks. Nestlé said its noodles were safe and its own tests proved lead content was well within safety limits. But several Indian states and, as of Friday  morning, the Food Safety Standards Authority of India disagreed. The FSSI imposed a blanket ban on the noodles' production, import and sale anywhere in the country. By afternoon in Mumbai, Nestle India was down 0.73% at Rs5,967.2.
Lloyds Banking (LYG) - Get Report -- still part-owned by U.K. taxpayers -- was down 0.53% at 87.04 pence, after reaching a £117 million ($180 million) settlement with financial regulators for mishandling complaints over past mis-selling of payment protection insurance to consumers who took out loans. It's going to cut the group bonus pool by £30 million as it attempts to show a more consumer-friendly face.
British cycle accessories and auto parts retailer Halfords (HLFDF) was up 1.34% at 491.0 pence after announcing a better-than-expected 11% rise in profits, although it admitted its auto service chain was doing less well than the rest of the group.
In Asia, the Nikkei closed down 0.13% at 20,460.90, and in Hong Kong, the Hang Seng was down 1.06% at 27,260.16. But in mainland China, what some analysts now see as an outbreak of irrational exuberance continued to rampage through the markets. Fueled by both domestic retail investors and foreign institutional money, the Shanghai Composite closed up over 5,000 for the first time in some years, up 1.54% at 5,023.9.