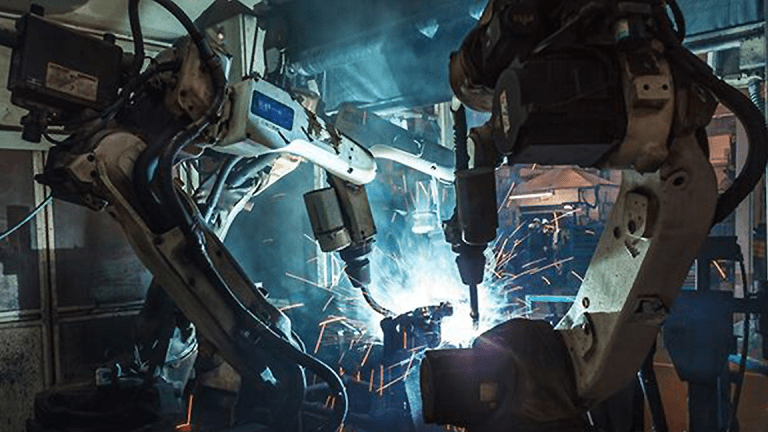 European Economy Powers Ahead Thanks to Record Pace in German Manufacturing
The fastest pace in Germany factory output on record is driving the so-called Euroboom to new heights, taking the pace of overall private sector activity to its highest levels in nearly seven years.
Eurozone economic activity surged to its fastest pace in nearly seven years this month, according to a private survey published Thursday, while Germany's key manufacturing sector sped to its fastest pace on record amid the ongoing Euroboom recovery that is driving gains in the world's biggest trading bloc.
IHS Markit's Composite PMI reading for December was estimated at 58.0, up from a reading of 57.5 in November and the highest in 82 months. Service sector activity leaped to an 80-month high of 56.5 while the pace of factory activity hit the highest rate in nearly 18 years. The gains, which close out the final quarter of the year, suggest an annualised GDP growth rate of just of 3%.
"The Eurozone upturn is being led by a booming manufacturing sector, with a record PMI seen in December, but stronger domestic demand is also helping drive faster service sector growth," said IHS Markit's chief economist Chris Williamson. "Demand in the region's home markets is being buoyed by the improved labour market, with new jobs being created at a pace not seen for 17 years over the past two months."
"A revival in business confidence about the year ahead highlights how companies are shrugging off political uncertainty and instead focusing on the improving demand environment, setting the scene for a good start to 2018," Williamson added.
The euro was largely unmoved by the PMI release, however, although it has traded 0.6% higher from its opening levels on Wednesday at 1.1824 after the U.S. dollar weakened in overnight trading following the Federal Reserve's dovish December policy meeting in Washington.
The IHS Markit surveys also showed Germany's manufacturing sector, the biggest in Europe and the growth engine of the currency area economy, is running at its fastest pace on record and hiring new workers at a rate not seen in nearly six years.
"The level of new orders received by German businesses showed the greatest rise since April 2011, to underline a further strengthening of demand for goods and services in the Eurozone's biggest economy," IHS Markit said.
The figures will provide a fascinating backdrop for the European Central Bank's final policy meeting of the year later today in Frankfurt, where President Mario Draghi and his colleagues are expected to make no changes to the Bank's suite of record low rates and government bond purchases but may bump growth and inflation projections for the next three years modestly higher.
More of What's Trending on TheStreet: