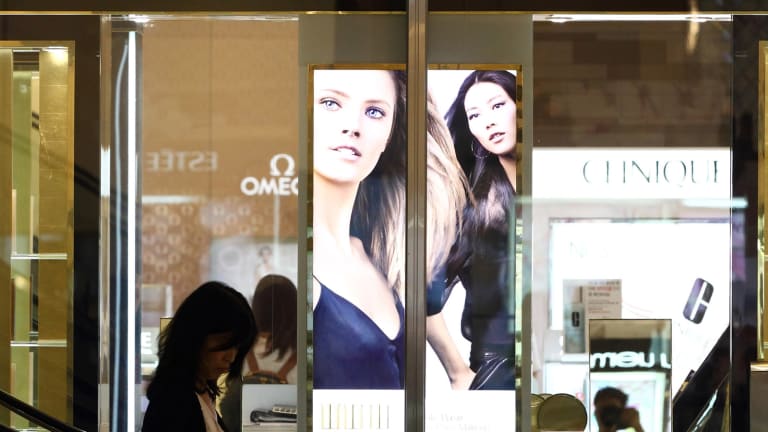 Estee Lauder Closes $1.45 Billion Too Faced Acquisition
The deal is the company's largest ever as it looks to broaden its appeal to millennials and expand e-commerce.
Shares of Estee Lauder Cos. (EL) - Get Estee Lauder Companies Inc. Class A Report gained 1.36% to $77.32 in midday trading on Tuesday as the company said it completed its purchase of makeup brand Too Faced.
In November, the New York-based cosmetics company agreed to the $1.45 billion deal, which is its largest ever, in an effort to broaden its appeal to millennials and expand e-commerce.
Too Faced, which has products with cheeky names such as "Better Than Sex" mascara, is among the top eight makeup brands in the specialty-multi channel in the U.S., according to an Estee Lauder statement. The brand is also targeted to millennials and Generation Z, with 85% of its consumers under 40 years old.
But BMO Capital Markets analyst Shannon Coyne said Estee Lauder overpaid for Too Faced.
"At 5x revenues and 21x EV/EBITDA we believe Estée Lauder overpaid for Too Faced and that returns on capital have peaked. Further, while we think this digitally active brand deserves a premium for potentially bringing digital/social media best practices Estée Lauder could leverage across the rest of its portfolio, we didn't get the sense from management that would be a top priority," she wrote in a recent note.
The firm's analysis suggests that Estee Lauder is falling behind in social media despite investments made and a large presence.
"Our analysis shows that MAC's share of Earned Media Value (EMV) has declined for the past two quarters in a row. As a result, we do not believe sales will sustainably rebound as quickly as the Street expects," Coyne added, referring to Estee Lauder's MAC cosmetics brand.
Additionally, department store headwinds impacted beauty this past quarter and are not going away, according to Coyne. Department stores make up 46% of Estee Lauder's global sales and are its largest distribution channel. "The U.S. is seeing continued declines in traffic and sales from online competition and a drop in tourist spending in gateway cities," she said.
BMO has an "underperform" rating and $72 price target on the stock.
In November, Jefferies analysts said they viewed the acquisition as "sensible and consistent" with Estee Lauder's strategy of increasing its exposure to faster-growing channels and key demographics.
Too Faced is expected to reach more than $270 million in net sales in 2016, which represents growth of more than 70% for the year and 60% compounded annually over the past three years.