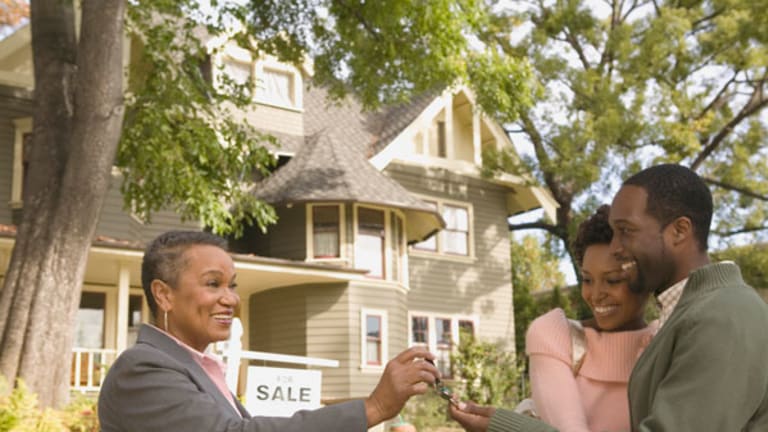 Equity Office Taken Out
Blackstone's record-setting buyout highlights private equity's continued appetite for REITs.
Updated from 11:02 a.m. EST
The Blackstone Group agreed to buy
Equity Office Properties Trust
( EOP) in a deal valued at $36 billion, marking the largest real estate transaction in history and potentially the largest-ever private equity takeover.
Blackstone will pay $48.50 a share for the Chicago-based real estate investment trust, representing an 8.5% premium to Equity Office's closing price on Friday. The payment works out to roughly $20 billion.
Including the assumption of $16 billion in debt, the deal, if completed, would surpass the recent $33 billion purchase of hospital operator HCA as history's biggest private equity buyout.
The takeover once again highlights the enormous, practically unlimited, amount of capital available to buy public companies, especially those with a focus on real estate.
"It's a phenomenal sign of confidence in the real estate space," says one buyside source. "You've got the smartest guys in the world doing this."
Blackstone, one of the world's largest private equity funds, has been involved with several REIT buyouts this year, including those of office owners Trizec Properties and CarrAmerica, and hotel landlord Meristar.
In mid-July, Blackstone said it had raised $30 billion of new funds over the past year, including $7.2 billion earmarked for real estate investments.
Equity Office, founded by famed real estate investor Samuel Zell, has been the subject of privatization rumors throughout much of this year. In the spring, the country's largest pension fund, CalPERS, was said to be interested in buying the company, which owns whole or partial interest in 580 office buildings across the country.
At the same time, bankers and other industry sources said such a privatization was unlikely since it would require an enormous amount of debt. Monday's deal shows that the debt markets seem to be able to absorb more deals than anyone can project.
The buyside source says the Equity Office deal is not a sign of a market top for real estate, but rather that real estate as an asset class is cheap -- even though the bears continue to say REITs are expensive because they are trading at all-time high valuations.
The massive deal is great news for the entire REIT sector, Wachovia analysts said in a research report Monday morning.
"Most real estate PMs
portfolio managers -- whether owning
EOP or not -- will have smiles today as re-cycling of capital from this privatization will keep sector up, in our view," Wachovia said in a research report.
Shares of Equity Office recently were up 7.1% to $47.90. The deal also sent shares of other office REITs flying, as takeover speculation within the sector mounted.
Vornado Realty Trust
(VNO) - Get Vornado Realty Trust Report
was up 3.9% to $121.51.
Maguire Properties
(MPG)
, which was cited as a potential buyout target in Barry Vinocur's
REIT Wrap
newsletter, rose 3.6% to $43.34.
"We think this deal makes every other office REIT, and perhaps every REIT, a 'buy' today, as speculation will likely run rampant -- if EOP is a seller, everyone is a takeout candidate," a Stifel Nicolaus analysts wrote in a research report.
The deal provides a short-term catalyst for the sector, but the ramifications are more long term, the Stifel analysts said. "REITs are seeing unprecedented funds flows, while not growing the share base to keep up with demand," Stifel said.
These fund flows come amid a wave of REIT privatization and merger deals, starting with the 2004 acquisition of Rouse by
General Growth Properties
(GGP)
, the analysts said. According to SNL Financial, there have been 32 privatizations and mergers in the sector since the beginning of 2005.
This very issue was talked about at length at the National Association of Real Estate Investment Trusts conference in San Francisco earlier this month.
Several fund managers at the conference bemoaned the fact the consolidation results in fewer investment options among REITs. While there have been many mergers, there has arguably been only one recent major REIT IPO.
Douglas Emmett
(DEI) - Get Douglas Emmett, Inc Report
, which owns an attractive portfolio of mostly California office and apartment properties, went public last month.