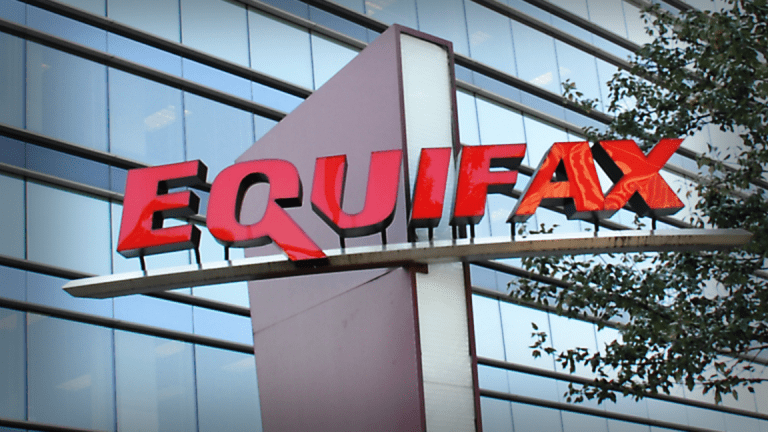 Here's the Ultimate Sign Wall Street Has Lost Confidence in Equifax
Long-term shareholders bailing is what's sent Equifax stock plummeting, not short sellers increasing their bets, according to S3 Analytics.
Since Equifax Inc. (EFX) publicly announced a data breach that could have jeopardized sensitive information from 143 million customers on Sept. 7, shares have shed close to 25% of their value.
And while the number of shares short on Equifax has risen 28% since the breach was announced, the rapid drop in share price isn't due to short sellers piling in. Rather, the drop is because of long holders decreasing their holdings, S3 Partners director Brett Weiss said.
Holding Equifax long-term has likely become riskier as worrisome business practices come to light and the price of shares continues on a downward trajectory. Long-term shareholders have lost confidence that Equifax will be around long, and even if it is, they're unsure what it might look like. Consequently, the share price has dropped rapidly as formerly long-term investors decide it's not worth sticking around to see how the company recuperates.
While the stock has rebounded some this week with a 10.6% gain in the past five days, Equifax is still the third-largest short in the Research and Consulting Industry. Roughly $281 million is currently at risk on the short side with 2.6 million shares sold short, Weiss said, and this volatile period would have given short sellers in the game early a 33% return.
"Despite elevated levels of short interest, S3 estimates that only 2.2% of the float is being utilized," Weiss wrote. "If short sellers want to increase exposure there is plenty of stock available to borrow."
Equifax trades at general collateral levels, meaning it carries the cheapest fee and is the easiest type of stock to borrow. But the dollars at risk have remained flat because of the "sizeable" drop in stock price, Weiss noted.
Just before the market close on Wednesday, Equifax stock traded up 0.47% to $106.55.
More of What's Trending on TheStreet: