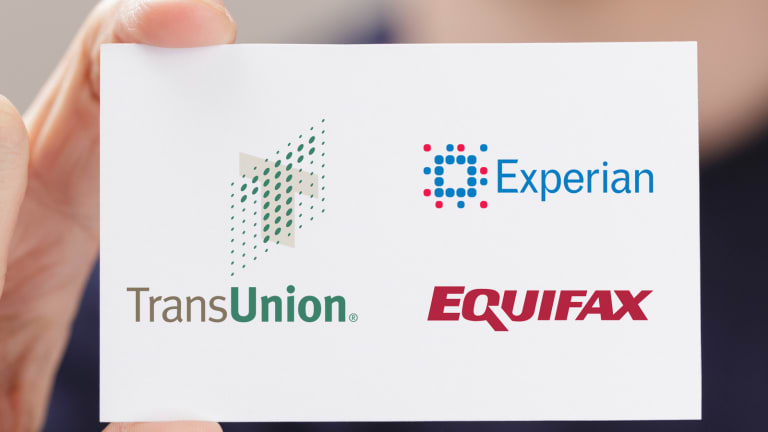 Equifax Execs Resign as Data Breach Criticism Intensifies
The FTC has opened an investigation into the consumer credit rating agency.
After an estimated 143 million Americans' personal information was accessed by hackers targeting Equifax Inc. (EFX) - Get Free Report , its chief information officer and chief security officer are stepping down.
Equifax said late Friday that Chief Information Officer David Webb and Chief Security Officer Susan Mauldin had departed. They've been replaced by current international IT chief Mark Rohrwasser as interim chief information officer and Russ Ayres, a vice president in Equifax's IT operation, as interim chief security officer.
Former CIO Webb had joined Equifax from Silicon Valley Bank parent SVB Financial Group (SIVB) - Get Free Report . He also formerly worked at Goldman Sachs Group Inc. (GS) - Get Free Report ; Bank One Corp., now part of JPMorgan Chase & Co. (JPM) - Get Free Report ; and General Electric Co. (GE) - Get Free Report .
Ex-Chief Security Officer Mauldin was criticized for her lack of security experience. She listed a master's degree in music composition on her LinkedIn page, since made private.
Equifax shares have lost a third of their value since the hack, with Morgan Stanley analyst Jeffrey Goldstein writing that the stock could fall down to $50 per share, well below his current price target of $127.
"This could result in higher compliance costs at best, or nationalization of the credit bureau function at worst," Goldstein wrote. "We believe that the sharp price decline over the past few days is related to the steady drumbeat of legislative inquiries, and a lack of clarity on what this means for EFX's future business model. The ultra-bear case that we have heard is that the government could decide to takeover the function of the credit bureaus."
Senate minority leader Chuck Schumer compared the credit rating company to Enron this week, arguing that its brass should testify before the Senate or resign, while the Federal Trade Commission confirmed it's investigating the breach.
Equifax revealed last week that it discovered in July that hackers had exposed identifying information including names, birthdays and Social Security numbers.
Don't miss these top stories on TheStreet:
How Does Your Taste in Wine Compare to Megadeth's Dave Mustaine?
, which Cramer manages as a charitable trust, is long GE.