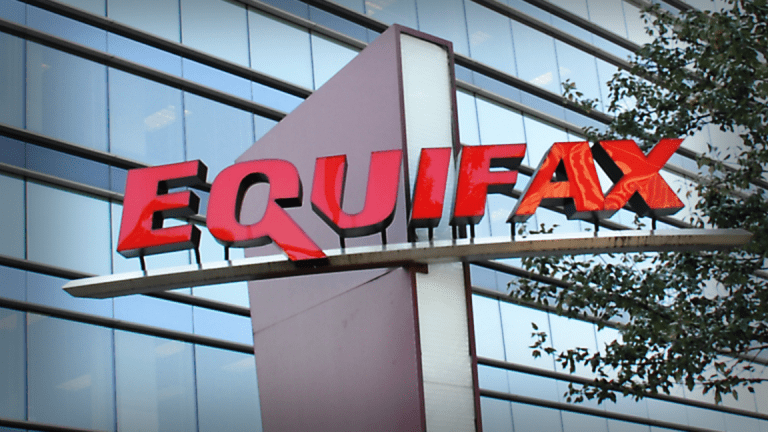 Equifax Exec Charged With Insider Trading After Dumping Stock Ahead of Breach
The SEC brings charges against Jun Ying, who had been in line to become Equifax's next chief information officer.
The SEC brings charges against Jun Ying, who had been in line to become Equifax's next chief information officer.
A former executive at embattled Equifax Inc. (EFX) - Get Report is facing insider trading charges from the Securities and Exchange Commission following alleged trades he made just before the company announced a massive data breach last summer.
The SEC brought charges against Jun Ying, who had been in line to become Equifax's next chief information officer, on Wednesday, March 14.
"The SEC alleges that before Equifax's public disclosure of the data breach, Ying exercised all of his vested Equifax stock options and then sold the shares, reaping proceeds of nearly $1 million. According to the complaint, by selling before public disclosure of the data breach, Ying avoided more than $117,000 in losses," the SEC wrote in a statement.
Ying is charged with selling his shares just before Equifax announced a data breach that affected about 148 million people. In the two weeks following the disclosure of the hack, Equifax shares tumbled as much as 34%.
Equifax Board Faces Scrutiny as Probes Mount Following Cyberattack
"As alleged in our complaint, Ying used confidential information to conclude that his company had suffered a massive data breach, and he dumped his stock before the news went public," said Richard R. Best, director of the SEC's Atlanta Regional Office. "Corporate insiders who learn inside information, including information about material cyber intrusions, cannot betray shareholders for their own financial benefit."
The charges from the SEC Wednesday make Ying one of three Equifax executives who have come under fire for disclosing share sales in the days ahead of the data breach going public.
The news came following a note from William Blair analysts suggesting that while the breach is still in focus for Equifax, it will become less of a target for investors moving ahead.
"The vast majority of questions in investor meetings still relate to the cyber breach. We are not surprised that there are still some questions about this topic, but the split of questions between the cyber breach and ongoing business trends was higher than we would have guessed at 90%/10% in most meetings," analysts wrote. "We believe that this mix will slowly shift as 2018 progresses, which we believe will be favorable for the valuation multiple."
William Blair analysts noted that they are "incrementally more optimistic" about the secondary impact of Equifax's plans to upgrade its security and IT systems following the breach.
The analysts added that Equifax's direct-to-consumer business "remains a wildcard," though, as management has insisted on abstaining from marketing a product at least through the first half of this year. Still, William Blair said, "We estimate that that business will only be 1% of total EBITDA in 2018, so it will not meaningfully affect results going forward. It is hard to determine right now what the company's plans are for that business."
In the March 13 note sent to clients before 7 a.m. ET, analysts concluded the following: "We are optimistic that estimates are more likely to move up (than down) from here, the company will deliver improving growth, and there is room for the valuation multiple to move up a little. We thus recommend purchase."
Equifax stock maintained gains in mid-morning trading Wednesday. Shares were higher 0.16% to $123.89, up more than 5% year to date.