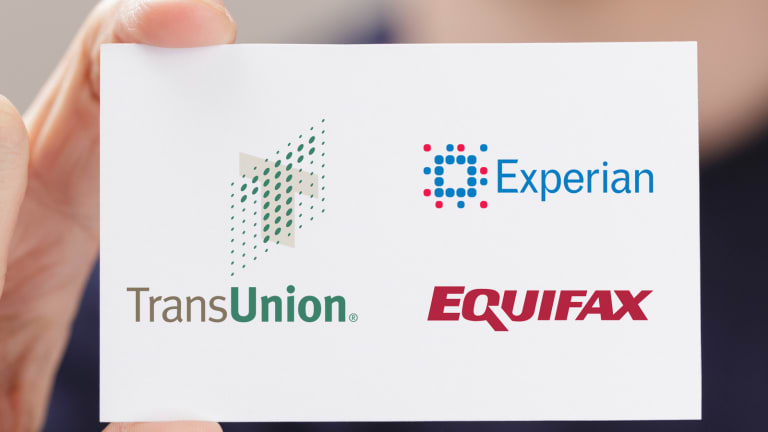 Equifax's Future Could Go in One of Two Directions
Analysts disagree on whether Equifax could wind up more like S&P, or ChoicePoint. One thing is for sure, it could get pretty ugly.
With mounting uncertainty about the damage from the breach that exposed the personal information of 143 million Americans, Equifax Inc. (EFX) - Get Free Report stock has lost 35% of its value in just more than a week. 
And the pressure won't let up anytime soon, with CEO Richard Smith slated to testify before the House Energy and Commerce Committee in early October. Meanwhile, the Federal Trade Commission and State Attorneys General are probing the incident. Late on Friday, the company announced that its chief information and chief security officers had left the company.  
As Equifax's value falls, analysts are trying to gauge the ultimate impact on Equifax's stock price and even its standing as an independent company. 
Morningstar Inc. analyst Brett Horn suggested that fallout from the breach would be a "material but manageable one-time cost" rather than a catalyst for a strategic review. He reduced his target from $128 share to $122 per share, which is $30 above its price on Friday afternoon.
Barclays Capital analyst Manav Patnaik pointed to two comparable situations in a recent report.
One is Standard & Poor's Financial Services LLC, which faced charges from the Department of Justice in 2013 that it defrauded investors in mortgage-backed securities and collateralized debt obligations by misrepresenting credit risks. The predecessor of S&P Global Inc. (SPGI) - Get Free Reportsettled with the Department of Justice and numerous states for $1.375 billion in 2015. "[Standard & Poor's] would be the preferred scenario where the company weathered the noise and came out of it as strong as ever, buoyed by strong industry fundamentals," Patnaik wrote.
The other scenario would be that of data broker ChoicePoint, which suffered a data breach in 2008 that the Federal Trade Commission said exposed nearly 14,000 people to identity theft. "[ChoicePoint] seems like a more similar situation for [Equifax] -- where government investigations and bad press weighed on fundamentals, and the stock languished (before getting acquired by [Relx PLC])." Patnaik wrote that he "would like to think" that Equifax is closer to S&P than to ChoicePoint, and reduced his target from $150 to $115 per share. Equifax did not immediately respond to a query about future strategic options.
With the FTC and states circling, a big settlement payment is likely. Patnaik suggested that it could come to $500 million, noting that insurer Anthem Inc. undefined paid $115 million earlier this year to settle lawsuits related to a data breach. Free credit monitoring services that Equifax is offering could cost $50 million, Patnaik noted, though insurance could cover $125 million of the overall tab.
Moody's Investors Service estimated lesser expenses from the breach. "Although the costs are difficult to estimate, assuming about $200 million of increased expenses, before insurance recoveries, we expect only a modest deterioration in total debt to EBITDA and still strong free cash flow," Raj Joshi wrote, noting that the company had more than $400 million in cash and more than $380 million available under a revolving credit line. Moody's called the breach "credit negative" but said it would not affect the ratings on its its senior unsecured credit rating or its stable credit outlook.
In a worst-case scenario, the cost could run into the billions, Stephens Inc. analyst Brett Huff suggested, noting that each $1 billion in one-time cash paid out would translate to $8 per share. Credit card breaches might run $2 per compromised card, he noted, while studies have put the cost of breaches of sensitive personal data at $140 per user.
More of What's Trending on TheStreet: