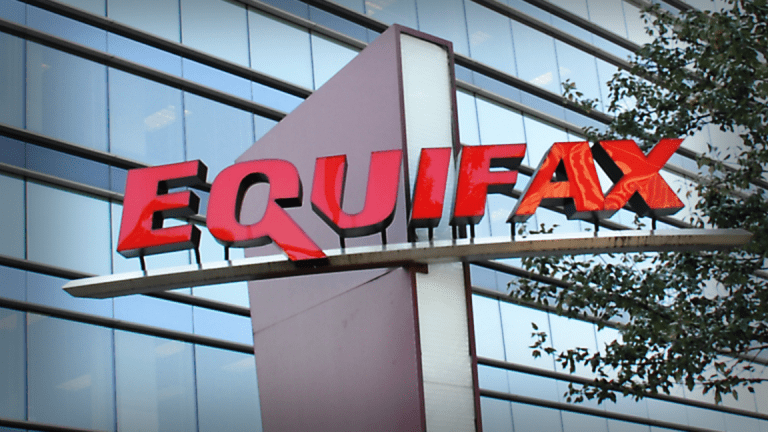 Equifax Is Not Safe Yet, but Could Trigger a Buy in Next 4 Days
Equifax has been in free-fall this month. Here's what needs to happen to turn this stock into a 'buy'.
Equifax Inc. (EFX) - Get Free Report  is having an identity crisis.
Weeks after news hit that a cyberattack at Equifax had compromised the personal data on more than 143 million consumers, CEO Richard Smith is out. The breach was followed up with a trainwreck of bad decisions, including a site set up to help affected consumers that was easily spoofed by security researchers and scammers alike.
Now, the company is hoping that new management will help right the ship after Equifax's market value has plunged more than 26% in the last month.
The question on many investors' minds is, at what point does that deep cut to EFX's price tag become deep enough to justify actually buying shares of the stock?
In other words, did the data breach really compromise more than a quarter of Equifax's intrinsic value? Or did investors overreact by bailing and driving this stock's share price below $100 for the first time in more than a year?
Fundamentally, Equifax is helped in a big way by the fact that it's not primarily a consumer company -- as one of the major credit bureaus, Equifax's core business is still safe. But at this point, the more important question has to do with the technicals. In other words, how much further could Equifax fall before buyers step back in?
To answer that, we're turning to the chart for a technical look.
Equifax has one ugly stock chart. Shares had been in a shallow uptrend for essentially all of 2017, but this stock violated that uptrend with the data breach announcement, selling off in series of large, volatile sessions. Ultimately, shares caught a bid just below $90 last week, and they've been holding onto higher ground ever since.
So, does that mean it's safe to buy Equifax again? Not exactly.
Shares are still extremely volatile, and there's still substantial headline risk baked into this stock. Put simply, it wouldn't take much to send EFX back for a re-test of prior lows. That's the bad news.
The good news is that shares aren't quite as far from a moderately bullish trading signal as they might first appear. Equifax unsuccessfully tested resistance at $107 in Monday's trading session, dipping lower Tuesday. While that may seem like a setback, it's actually defining the line in the sand that EFX would need to cross to confirm that there's staying power to the recent rebound.
If EFX can close above $107, we've got a signal that buyers are in control at these lower levels.
That doesn't absolve Equifax of the headline risk, of course. But for traders willing to stomach the volatility, it's as good a profit opportunity as any right now.
More of What's Trending on TheStreet:
This article is commentary by an independent contributor. At the time of publication, the author held no positions in the stocks mentioned.