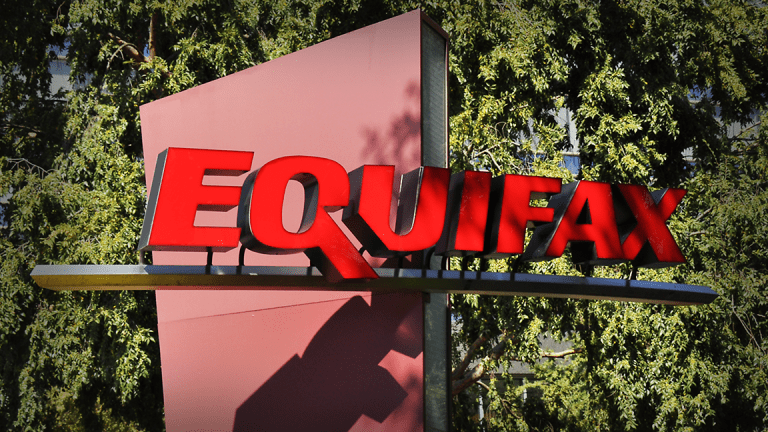 Equifax CEO Should Have Been Fired, No?
The fact that CEO Richard Smith is retiring from Equifax is good. But Jim Cramer questions whether he should have been fired vs. allowed to retire.
Stemming from the fallout of a massive data breach earlier this year, Equifax (EFX) - Get Free Report has announced that CEO Richard Smith will be retiring, effective immediately. Equifax stock is down about 1.7% on the news Tuesday, adding to its now 27% losses since Sept. 7.
Paulino do Rego Barros will assume the role as interim CEO, who most recently served as the president of Equifax's Asia-Pacific business. It would have been nice to bring in a complete outsider to run the ship, but with Smith's immediate departure, the board did not have time to find someone on the outside, TheStreet's Jim Cramer said on CNBC's "Squawk on the Street" segment.
When the news was announced earlier this month, Cramer asked, "What does it take to get fired in America?" Apparently it only took the biggest hack the country has ever seen. "This guy had to be sacrificed," he had to go because of this, he reasoned.
Controversy swirled when it was revealed that several insiders -- including CFO John Gamble -- had sold shares in an unscheduled stock sale several days after the hacking was discovered, but more than a month before the company announced it publicly.
There were also questions about Smith's compensation. Given that he retired and wasn't fired, he may still be entitled to all or most of his salary. It's been reported that he will not receive a bonus or severance for 2017, but will receive his more than $18 million pension. With a breach of this magnitude, "is that really a celebration to retirement or is that something a guy should lose his job for?" Cramer asked. 
Given that it has the former head of cybersecurity firm Citrix Systems, Inc. (CTXS) - Get Free Report on its board, Cramer, who also manages the Action Alerts PLUS charitable trust portfolio, previously called it out. It looks as if they had the guts to do what was needed, which was get Smith out of the chairman and CEO role. The board's decision shows a level of accountability and could also lower the odds of a full-blown investigation, as many may feel that Smith's firing closes the case, he added. 
"I think that this is a real step up, that they're losing Mr. Smith. But I still would like to know [all] of the details. Because retirement does take full pay out, to me, and I think that's a shame because that means that the shareholders are going to get banged," Cramer concluded.
More of What's Trending on TheStreet:
At the time of publication, Cramer's Action Alerts PLUS had no position in any companies mentioned.