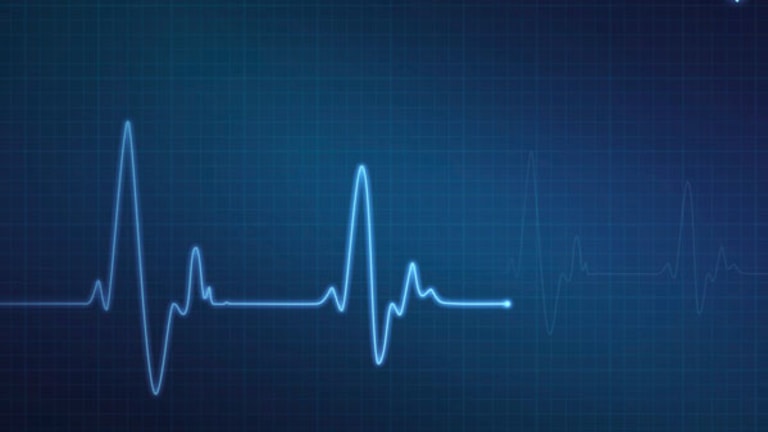 EnteroMedics: A Preview of the Weight-Loss Zapper FDA Panel
EnteroMedics and its VBLOC "fat-zapping" implantable medical device will be the focus of an FDA advisory panel meeting next Tuesday, June 17. If FDA follows historical form, the agency's review of VBLOC's safety and efficacy will be available publicly tomorrow morning.
NEW YORK (TheStreet) -- EnteroMedics (ETRM) and its VBLOC "fat-zapping" implantable medical device will be the focus of an FDA advisory panel meeting next Tuesday, June 17. If FDA follows historical form, the agency's review of VBLOC's safety and efficacy will be available publicly tomorrow morning. 
I'm eager to read the FDA review to see how the agency interprets data from two clinical trials in which obese patients on VBLOC therapy failed to achieve statistically significant "excess weight loss" compared to patients implanted with a sham devices. EnteroMedics is seeking FDA approval of VBLOC on the basis of two studies which failed their respective primary efficacy endpoints. This seems like a Hail Mary regulatory strategy, but EnteroMedics argues for a more holistic view of the VBLOC data: Sure, the pre-specified efficacy endpoints of the studies were not met, the company argues, but VBLOC-treated patients still lost weight and the pacemaker-like device is safe, so it should be approved. 
Normally, I'd say EnteroMedics has a low single-digit probability of convincing the experts on Tuesday's panel to recommend approval, but VBLOC is a medical device.  Anyone who follows the FDA and medical device reviews knows strange things can (and often do) happen. (Remember Mela Sciences (MELA) ?) If the FDA review of VBLOC tomorrow is relatively benign, EnteroMedics just might have a decent shot at a positive panel vote, despite the device's mediocre weight-loss profile.
Of course, if FDA slams VBLOC, EnteroMedics will be in a heap of trouble Tuesday. 
Let's go way back to February 2013 when EnteroMedics announced results from the phase III "RECHARGE" study, which is the more important of the two VBLOC studies and will garner the most discussion next week. 
RECHARGE failed. VBLOC-treated patients achieved a 24.4% average excess weight loss (EWL) compared to 15.9% for patients implanted with a sham device. To meet the study's pre-specified "super-superiority" primary efficacy endpoint, the difference in EWL needed to be at least 20%. The reported difference of 8.5% didn't come close. (A second, co-primary efficacy endpoint also failed.)
EnteroMedics wants to throw out the "super-superiority" EWL requirement designed into the trial, arguing that the 8.5% EWL difference favoring VBLOC over sham control is statistically significant and clinically meaningful. 
Okay, but will FDA agree? We'll know more tomorrow when the agency's briefing documents are released. The 20% "super-superiority" EWL efficacy margin was designed into the VBLOC study for a reason. Obviously, companies developing medical devices or drugs don't design pivotal clinical trials with pre-specified endpoints that are more difficult to achieve than necessary. 
My hunch here is FDA required the super-superiority efficacy margin because the double-blinded RECHARGE study isn't really blinded at all. Patients know if the VBLOC implanted in their chest is active because they feel the electrical shocks being applied to their vagus nerve. Sham devices aren't turned on, hence no shock, no sensation. 
Put yourself in the mind of a patient enrolled in the RECHARGE study. The doctor doesn't tell you if the VBLOC implanted in your chest is active or not, but you get excited when you start to feel that electric jolt. You know the device is on, so you're motivated to stick to a diet, exercise and lose weight. Conversely, patients with sham devices don't feel the zaps. They lose interest in the study, don't follow the diet or exercise as rigorously and lose less weight. 
The 8.5% EWL difference reported by EnteroMedics probably overstates the real benefit of VBLOC. Control arm patients, knowing they had a sham device in their chests, still reported an average EWL of 15.9%. If the study was truly blinded, the control arm EWL would likely be higher, perhaps totally erasing any benefit observed by the active VBLOC. This is probably why FDA insisted on EnteroMedics meet a super-superiority 20% EWL difference threshold in order for the RECHARGE study to be successful. 
Perhaps FDA will be copacetic with the more liberal efficacy standard advocated by EnteroMedics. We'll know tomorrow. 
Couple other questions/points to make:
1. Will comparative efficacy analysis between VBLOC and surgical weight-loss interventions like lap band play a role in either the FDA's review or the debate during Tuesday's panel? Surgery/lap band produces EWL rates of 60-70%. VBLOC's 24% EWL pales in comparison. VBLOC implantation requires minimally invasive surgery so the case can be made that the trade-off for less weight loss is a safer, more tolerable therapy. 
2. "Excess weight loss" (EWL) is the preferred efficacy formula used by weight-loss device makers, but it's not the way most of us think about weight loss. EWL is calculated as a percentage equal to total weight loss in the trial (the numerator) divided by the difference in baseline weight and "ideal weight" using a BMI of 25 (the denominator.) 
When I spoke with EnteroMedics CFO Greg Lea last December, he told me VBLOC patients in the RECHARGE study lost 9.3% of their total body weight, or 23 pounds, after one year. Patients implanted with a sham device lost 6% of their total body weight, or 15 pounds, Lea said. This means average VBLOC Therapy weight loss was 3% (8 pounds) adjusted for the control.
By the FDA's efficacy standards applied to weight-loss pills from Vivus (VVUS) - Get VIVUS, Inc. Report, Arena Pharma (ARNA) - Get Arena Pharmaceuticals, Inc. Report or Orexigen Therapeutics (OREX) , VBLOC's fares very poorly given the need for surgical implantation and 10-12 hours of vagal nerve zaps per day. 
Adam Feuerstein writes regularly for TheStreet. In keeping with company editorial policy, he doesn't own or short individual stocks, although he owns stock in TheStreet. He also doesn't invest in hedge funds or other private investment partnerships. Feuerstein appreciates your feedback;
to send him an email.