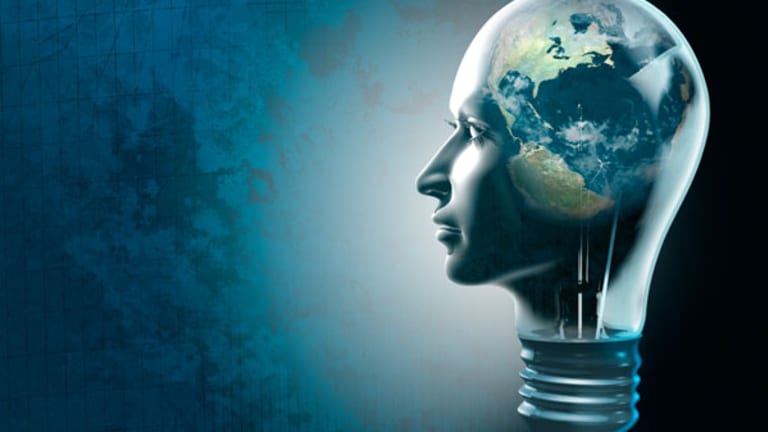 Enron Timeline
Skilling's sentencing closes an ugly chapter.
1985
Enron is formed by the merger of Houston Natural Gas and InterNorth and is headquartered in Houston.
2000
August
Enron shares reach a high of $90.
December
Enron, then the seventh-largest U.S. company by market capitalization, names president Jeffrey Skilling to succeed Kenneth Lay as CEO.
2001
August
Skilling resigns as CEO after only six months. Lay is reappointed to the top position.
October
Enron's results turn dismal. The company announces a third-quarter loss and a $1.2 billion reduction in shareholder equity.
The Wall Street Journal
publishes articles about partnerships known as "LJM," run by CFO Andrew Fastow, which are tied to Enron's financial woes. The SEC begins to investigate Enron's books, and Fastow is soon ousted.
November
Enron revises its financial statements for the past five years and accounts $586 million in losses. By the end of the month, Standard & Poor's and Moody's Investors Service downgrade Enron's bonds to junk.
December
Enron files for bankruptcy.
2002
January
The Justice Department begins a criminal investigation of Enron.
Arthur Andersen, Enron's auditor, says the company destroyed important documents related to Enron's accounting.
Lay resigns as CEO.
February
Fastow and Lay invoke their Fifth Amendment privilege against self-incrimination when they appear before Congress. Skilling chooses to testify before the same panel.
March
Arthur Andersen is indicted for destroying documents.
June
Andersen is convicted of obstruction.
October
Andersen is fined $500,000. The company has already been prohibited from auditing public companies.
Fastow is indicted on 78 charges of myriad of crimes, including money laundering, fraud and conspiracy.
2003
March
Enron says that it will emerge from bankruptcy as two separate companies.
Four former Merrill Lynch executives are charged by the SEC with aiding and abetting Enron's fraud.
May
Charges against Fastow increase to 98, and his wife, Lea, is brought into the case for tax crimes and conspiracy. Other executives, including Ben Glisan and Dan Boyle, are charged with lying to investors about Enron's financial status.
July
Enron files a plan for its reorganization, which states that creditors will get a sliver of the $67 billion they are owed.
A court-appointed examiner concludes that six Wall Street firms, including
Citigroup
,
JPMorgan Chase
,
Merrill Lynch
and
Canadian Imperial Bank of Commerce
, "aided and abetted" Enron in some of its dubious accounting schemes.
September
Former Enron treasurer Ben Glisan is sentenced to five years in prison after cutting a deal with prosecutors in which he admitted to a role in doctoring the fallen energy merchant's books.
2004
January
Enron's bankruptcy plans receive approval from a New York judge and are passed to creditors for approval.
Fastow pleads guilty to two counts of fraud and faces 10 years in prison. He also forfeits almost $24 million in assets. His wife pleads guilty to one count.
February
Skilling surrenders to federal authorities in Houston and is charged with 42 counts of fraud and other crimes. He pleads innocent and is released on $5 million bond.
July
Lay turns himself in to authorities in Houston, but pleads innocent to conspiracy and a number of other crimes related to Enron's demise.
August 2004
Former Enron trader John Forney pleads guilty to manipulating energy prices.
Enron Broadband COO Kevin Hannon pleads guilty to one count of conspiracy.
September
Trial of the four former Merrill Lynch executives begins.
October
Former Enron assistant treasurer Timothy Despain pleads guilty to conspiracy.
A judge allows Lay a trial separate from Skilling and Causey for the bank fraud charges, but says the three will be tried together for other charges.
Lehman Brothers agrees to pay $225 million to Enron shareholders to settle allegations arising from the company's insolvency.
November
Four former Merrill Lynch executives are convicted.
2005
February
Skilling and Causey trial scheduled for Jan. 17, 2006.
April
Enron Broadband trial begins.
May
Supreme Court overturns the Andersen conviction.
June
Citigroup and JPMorgan agree to pay a total of $4.2 billion to settle Enron litigation related to a class-action suit from defrauded investors.
August
CIBC agrees to pay $2.4 billion in a class-action settlement related to Enron charges.
December
Causey pleads guilty to securities fraud. He agrees to serve seven years in exchange for cooperating with the government.
2006
January
Lay, Skilling trial begins.
May
Jurors convict Lay and Skilling of securities fraud and conspiracy.
July
Lay dies.
September
Fastow is sentenced to a reduced six-year term as a result of his cooperation with prosecutors.
October
Lay's conviction is vacated because he died before his appeal was heard.
Skilling is sentenced to 24 years in jail.