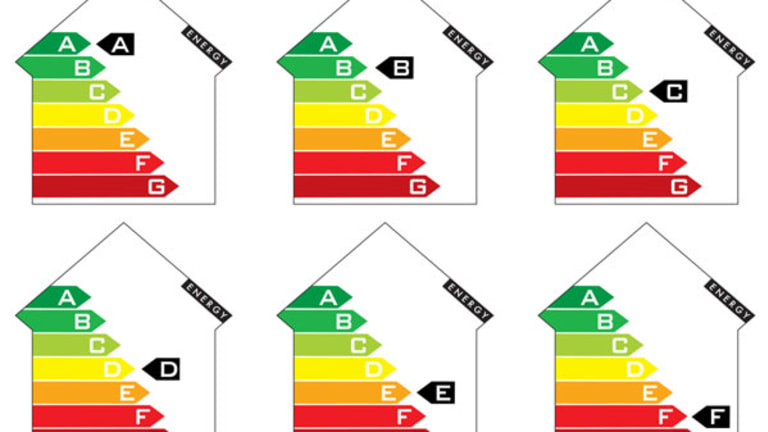 Energy Winners: SandRidge Energy
SandRidge Energy makes another move to close the gap between its available cash and ambitious spending plans in 2012.
NEW YORK (
) --
SandRidge Energy
(SD) - Get Free Report
shares moved up on Thursday by close to 11% on elevated trading volume after the company said it would raise as much as $721 million in a royalty trust offering for assets in the Permian Basin.
The planned deal is the second such royalty trust from SandRidge, which in April closed on a royalty trust of $315 million for assets in the less proven Mississippian play. Royalty trusts allow exploration and production companies to monetize assets and raise capital, without selling acreage outright and without diluting common shareholders through a secondary equity offering.
Funding needs running ahead of available cash has long been an issue for SandRidge, and the Permian deal provides investors with visibility into 2012.
Wall Street had been expecting another royalty trust from SandRidge after the success of the first deal, and considering its spending needs. However, BMO Capital Markets analyst Phillip Jungwirth said the Permian was a surprise. "It's a catalyst because the first one worked and now with the second it's bigger than we thought and we didn't expect the Permian either, which funds a good portion of 2012, which was an overhang on stock." He had expected another royalty trust involving Mississippian assets, and still does, toward the end of 2011.
SandRidge shares have been as low as $7 this year and as high as $13.34. After the 11% rise on Thursday, shares were recently trading at $12.07.
SandRidge has a gap of roughly $600 million in its 2012 spending plan, according to BMO Capital Markets data, and the Permian royalty trust would close this gap. The company has ambitious plans for its Mississippian acreage, saying in its most recent conference call that it would "at least" double the rig count in the Mississippian in 2012, to 24 rigs.
BMO Capital estimates 2012 spending at $1.4 billion and, as a result, before this deal, estimated that SandRidge would outspend cash flow, including preferred dividends and existing royalty trust payments by $600 million.
Tapping its Permian assets -- 15,900 acres of a total of 210,000 acres -- allows SandRidge to attract an even higher valuation that it can for Mississippian assets, and structure a larger deal overall. The Permian is much more developed than the Mississippian and its per-acre value much higher. The planned royalty trust incorporates roughly 10% of SandRidge's proven oil reserves. The planned Permian deal of $721 million compares to the first Mississippian deal value of $315 million.
"It's a very efficient way to raise capital, and they obviously need capital to drill in the Mississippian," BMO Capital's Jungwirth said. "Investors are paying a high valuation for these assets, with yields tight, and that creates a very efficient capital source for SandRidge," the analyst added.
The royalty trust concept has not been embraced by exploration and production companies by and large, and there are negatives to using it as a means of funding future spending. SandRidge is losing production and EBITDA by placing a considerable amount of production into the trust -- though it retains ownership a percentage of the trust. The structure complicates the financial statements, has higher administration costs, and dilutes the overall asset base, all reasons why other companies have shied away from the royalty trust so far.
Yet BMO Capital's Jungwirth says the valuation being assigned to the assets in the trust outweighs the negatives, and the valuation is arguably better than could be achieved in a straight asset sale because investors are looking for yield in a tight yield market. "I don't think it's hurting longer-term growth," Jungwirth said.
SandRidge is often compared to
Chesapeake Energy
(CHK) - Get Free Report
, which has a broad portfolio of assets across many acreage plays in the U.S. and has sought to monetize many of the assets through joint ventures, as opposed to outright sales. Tow Ward, SandRidge founder and CEO, in fact, came from Chesapeake Energy.
One other thing that SandRidge and Chesapeake have in common is surprising investors with increased spending plans and repeatedly creating an overhang on shares through a balance-sheet gap. The BMO Capital analyst Jungwirth noted that while the planned Permian royalty trust seems to shore up the funding for 2012, investors have to be prepared for SandRidge to raise its spending plan again. The language in the recent conference call, that SandRidge would "at least" double its rig count in the Mississippian in 2012, suggests that a further increase in spending could still occur. "I wouldn't be surprised to see more spending," Jungiwrth said. The first royalty trust came after SandRidge had increased its capital spending plan for 2011, and after a share slide based on the raised spending and associated funding gap.
BMO's Jungwirth added that the first royalty trust took three months to complete, implying that this Permian deal would close in September, after which a third Mississippian royalty trust might be filed by SandRidge.
-- Written by Eric Rosenbaum from New York.
RELATED STORIES:
>>SandRidge Shores up the Balance Sheet
>To contact the writer of this article, click here:
Eric Rosenbaum
.
>To follow the writer on Twitter, go to
.
>To submit a news tip, send an email to:
.