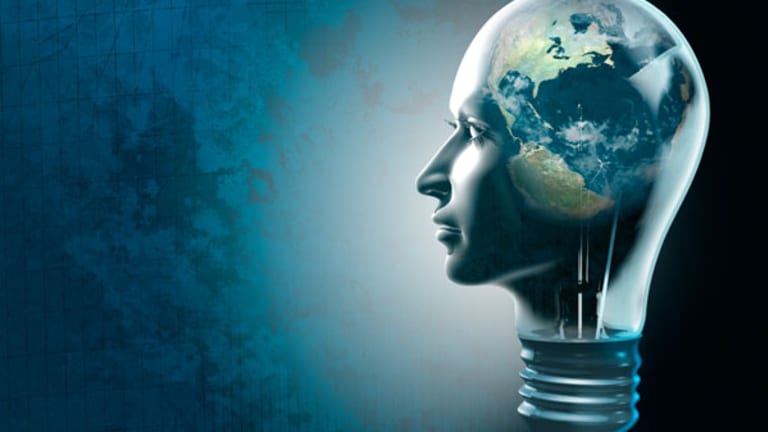 Energy Winners: Anadarko Petroleum
Anadarko Petroleum shares buck the trend on Monday, gaining on a Brazilian offshore oil find during an energy sector selloff.
NEW YORK (
) -- A losing day for the energy sector on Monday was a winning day for
Anadarko Petroleum
(APC)
.
The independent oil and gas company announced an offshore oil discovery at its Itauna #1 well in Brazil -- in excess of 275 net feet of oil and natural gas in two separate post-salt zones.
"We are pleased that our first well on block BM-C-29 is a substantial discovery in the post-salt section," Anadarko senior v.p. of worldwide exploration Bob Daniels said in a statement on Monday.
Anadarko shares finished Monday up 2%, bucking the trend in the energy sector, which was down 0.6% on Monday -- recovering in the afternoon from much larger early losses -- and the trend among most oil and gas producers, down during the first trading session of the holiday-shortened Thanksgiving week.
"The already significant post-salt pay count could increase when we perform a bypass to obtain additional information that should address the unconsolidated formations in the existing hole. We are drilling ahead to test two targeted pre-salt objectives and expect to complete activities in the well by the end of the year," the Anadarko senior v.p. stated in a release.
Most of the news flow and excitement from Brazil's offshore oil market is focused on the pre-salt deposits -- beneath a layer of geological salt that resides miles underwater -- for which Brazilian oil giant
Petrobras
(PBR)
and the national government of Brazil have been fueling investor support.
The Itauna #1 well has been drilled to a current depth of approximately 15,250 feet with a planned total depth of nearly 18,000 feet. Appraisal activity on the block is expected to pick up again in 2011, after a rig currently working on Itauna #1 returns from another assignment.
Anadarko has a 50% working interest in the Brazilian post-salt block, co-owned by Columbia's
EcoPetrol
(EC)
.
It was a disappointing day for the offshore drillers as far as the U.S. market is concerned. A meeting between drilling interests and Interior Secretary Ken Salazar did not result in the changes that drillers were hoping Interior would offer to speed up permit review and drilling since the ban on offshore drilling was lifted.
Last week, when Senator Mary Landrieu of Louisiana relented on holding up the confirmation of President Obama's new budget chief, it was read as a positive sign for drillers. The Louisiana Senator had been holding up the nomination of the new Obama budget chief as a way to extract drilling concessions, and it was assumed by some that some carrots would be in the offing on Monday from the Department of the Interior.
>>Obama Budgets on Offshore Drilling
By Monday, though, the outlook was less clear as key interests left the meeting with Interior Secretary Salazar. FBR Capital Markets political analyst Benjamin Salisbury wrote in a note after the meeting on Monday, "Last week, some in the industry and Washington had looked to the meeting as a potential catalyst for progress on deepwater permitting. However, given the lack of tangible steps, we maintain our estimate that operators are most likely to spud in the deepwater by spring 2011. Based on our conversations, we still believe that there is a pathway for some deepwater permitting to begin before the end of the year. We note, however, that bureaucratic delays and litigation risk remain significant sources of caution."
Interior Secretary Salazar said on Monday that there are four pending Applications for Permit to Drill (APDs) for new wells and zero pending for revised permits for existing wells.
Also on Monday, the latest government release from its ongoing investigation into the
BP
(BP)
Macondo well showed that both BP and the government were low-balling the oil flow estimate during the oil spill in a manner which may have prevented a timely solution for the crisis.
Anadarko owns a 25% working interest in the BP Macondo well, however, it has stuck to its story that BP was grossly negligent in the well operations, meaning it isn't liable for the damages from the oil spill. Some Street analysts expect that Anadarko will ultimately have to take some level of charge on its balance sheet as a result of oil spill liabilities it will have to pay out.
Anadarko hit its highest share price since the oil spill on Nov. 5, at a share price above $67. It closed on Monday at $64.88.
-- Written by Eric Rosenbaum from New York.
RELATED STORIES:
>>Obama Budgets on Offshore Drilling
>>Obama Drilling Ban Ends, but Delays Won't
>To contact the writer of this article, click here:
Eric Rosenbaum
.
>To follow the writer on Twitter, go to
.
>To submit a news tip, send an email to:
.