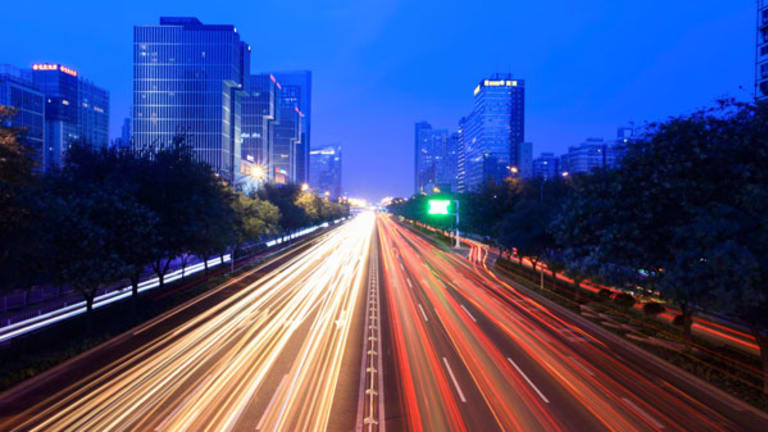 Energy Stocks, Led by Valero, Dive on Report
Rising oil inventories and a stumbling Valero send stocks in the sector tumbling.
Rising oil inventories and a stumbling Valero send stocks in the sector tumbling.
Oil prices will be on the frontburner of President Obama's conversation with Saudi Arabian officials today. Investors are thinking oil today, too, as a double-whammy of bad oil info sent energy stocks tumbling by the afternoon.
The U.S. Energy Information Administration said today that crude oil inventories confounded expectations in spiking by 2.9 million barrels. That brings the inventories up to 366 million barrels for the week ending last Friday, indicating that oil demand may be slowing.
Analysts from Platts had forecasted a 2 million barrel drop in the week.
Oil price momentum may be waning this week after huge growth during the past few months. Many believe futures traders are selling contracts, trying to lock-in gains from the recent rally.
While crude oil for July delivery shot past $69 for a time yesterday, it settled at $68.55, losing 3 cents on the day. By midday today, the contract was at $66.26. Last Friday, crude oil settled past $66 for the first time this year.
Still, the big oil Loser Of The Day has to be
Valero Energy
(VLO) - Get Report
, whose shares were sent spiraling down by nearly 17%, or $3.70, to $18.62 in the afternoon.
The move followed Valero's stunning forecast cut yesterday, in which it said it expects a loss of about 50 cents per share for the quarter. Analysts polled by Thomas Reuters had expected a 74 cent quarterly profit.
The company blamed the bleak outlook on effects from "extended downtime at its Delaware City and McKee refineries and by the continuation of weak sour crude oil discounts and lower diesel margins."
In a capital-raising bid, the oil refiner also announced plans to offer 40 million shares to the public. "Combining the $1 billion debt issuance in March with the 40 million common share offering announced today, we are able to continue to make strategic investments, while maintaining our strong balance sheet," Valero CEO Bill Kleese said.
Today,
BMO Capital
cut its rating on the company from market perform to underperform.
Along with Valero, investors were pummeling the major oil stocks after all the news:
Exxon Mobil
(XOM) - Get Report
,
Anadarko Petroleum
(APC) - Get Report
and
Occidental Petroleum
(OXY) - Get Report
were all changing hands in negative territory, down 1.5%, 5.2% and 4.2% respectively.
But those moves pale in comparison to the headspinning fall that oil refiners are seeing today. Shares of
Frontier Oil
( FTO) and
CVR Energy
(CVI) - Get Report
are being drilled by investors, down by more than 15% each.
Copyright 2009 Associated Press. All rights reserved. This material may not be published, broadcast, rewritten or redistributed.