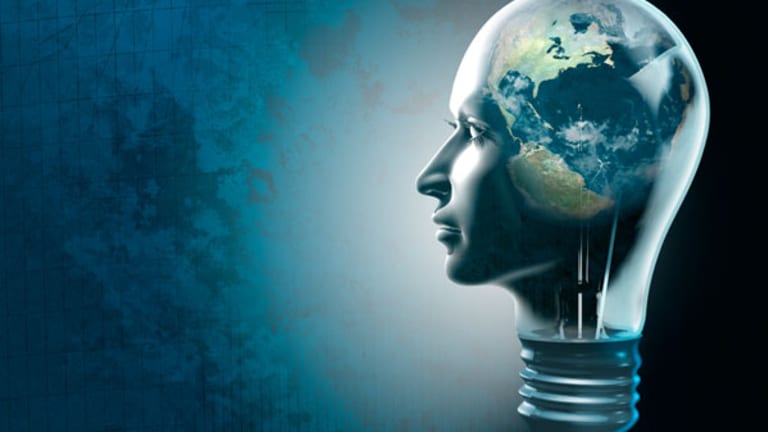 Energy Stocks Face High Bar for Earnings
Energy stocks were priced for perfection coming into earnings, and investors are punishing even the smallest of missteps.
NEW YORK (
) -- Energy stocks that show any weakness in second-quarter earnings are being met by investors wielding a hammer, but the jury's still out on whether it's time to buy into the exploration and production space on the dips.
There will always be exceptions to the rule, for example,
Range Resources
(RRC) - Get Report
, which rallied earlier this week to a new 52-week high on a better than expected outlook and balance sheet. But analysts say results so far indicate that negative catalysts have the upper hand. Next week will be the biggest week for results from the U.S. independent E&P companies.
"If you're not beating and raising and not checking every single box, you're going to get hammered," said Raymond James analyst Alex Morris.
It's a case that can be made equally about the independent exploration and production companies and the integrated majors.
Hess
(HES) - Get Report
was down 4% on Wednesday after its production for the quarter came in below expectations. BP has declined 4% over the past two days after continuing to frustrate investors with the lack of a long-term turnaround plan and production increase.
"Nobody likes disappointment and companies that disappoint will be hammered like Hess," said Oppenheimer & Co. analyst Fadel Gheit.
Energy stocks rallied strongly into earnings season. High crude oil prices make year-over-year profit comparisons a given. The macroeconomic environment remains a headwind for earnings season, too.
"Neutral won't cut it this season. Neutral at best will be met by selling pressure," said Dan McSpirit, analyst at BMO Capital Markets. "We are in the in late innings of this latest mini-rally and these stocks have performed quite well into earnings. Unless they report positive news, the best they can do is hold value," McSpirit added.
Anadarko Petroleum
(APC) - Get Report
was an example of the neutral case, providing a solid earnings report, but nothing that came close to a "needle-changer" for its shares.
The fact that the company still hasn't given any indication of its potential liability from the BP oil spill is another factor weighing on its shares.
"Just not impressive enough to get shares moving" was the summary judgment on the Anadarko earnings from several analysts.
The majority of energy companies are going to have higher earnings than a year ago, unless there was a surprise event that hit their companies harder than others, such as the Libyan civil war or the weather events limiting work in the North Dakota Bakken shale play.
For this reason, says Oppenheimer & Co. analyst Fadel Gheit, "There is no room for disappointment and companies that disappoint may be left in the penalty box for longer."
Occidental Petroleum
(OXY) - Get Report
, which beat because of higher crude prices, frustrated investors with a weak outlook for California production, an area where it had made significant capital investment. Its shares declined 3% on Wednesday.
"They seem to have the mentality of an integrated company that they don't give well results or talk about their plays, and there was a tone of frustration
on the Occidental Petroleum call when they were called out on the California production," said Sterne Agee analyst Tim Rezvan.
Raymond James' Morris said he believes Occidental would improve its case by disclosing more information about its California wells, and added that the company has always been conservative. In the end though, its lack of disclosure has resulted in the belief that it is intentionally withholding information about its California production because it's not going to be what investors want to hear.
In addition to the company-specific disappointments, and the macro environment, there are a few broad exploration and production hot-button issues that could take down energy stocks. Hess saw production decline due to weather problems in the Bakken during the second quarter, and
EOG Resources
(EOG) - Get Report
is a major player in the Bakken that could surprise investors with a similar Bakken production negative surprise.
"We are really curious about EOG. They are the only major Bakken operator to not preannounce or temper enthusiasm and it's been a time of problems in the Bakken," said Sterne Agee analyst Tim Rezvan.
Oppenheimer's Gheit added that companies with Bakken exposure can get hit with the double whammy of less production on higher costs. Analysts pointed to
Whiting Petroleum
(WLL) - Get Report
as another potential Bakken surprise indicator.
Another negative catalyst for the E&P companies could be the continued increase in oil service costs for land drilling. Any company that has to raise capital spending guidance again while not taking up production guidance will receive the investor hammer, analysts said.
This was the case with
QEP Resources
(QEP) - Get Report
on Wednesday, down 7% after it raised spending 8% while only raising production guidance by 1%.
"Stocks have moved back towards highs for the year, so we need to see costs stabilizing, and wells get completed and brought online," said Sterne Agee's Rezvan. "With crude at a hundred bucks ($100), companies are still making a lot of money but cost will be an issue," he said.
The numbers from
Chesapeake Energy
(CHK) - Get Report
, which reports after the close on Thursday, won't be indicative of price pressures as it has vertically integrated a significant component of its drilling services model, but it is among the biggest E&P companies and a bellwether for the sector.
Oppenheimer's Gheit and other analysts said Chesapeake has to provide a positive surprise on three key themes to keep its stock momentum moving higher: Chesapeake needs to show improved liquids production; it needs to demonstrate additional monetization of its assets, possibly through another joint venture; and it needs to establish a foothold in a new shale play.
"Everybody knows they are the richest asset in the industry but how do they unlock that value is the question," said Oppenheimer's Gheit. "They've got to guarantee investors of some hot new play where they are acquiring assets," he added.
Of course, if the energy stocks pull back far enough, they'll start to look cheap. "The selling pressure sets the stage for the next mini-rally,"said BMO Capital's McSpirit.
Timing will be an issue. "I knew it would be ugly. These stocks were priced for perfection and there are not a lot of positive catalysts for the space right now," said Raymond James analyst Alex Morris.
-- Written by Eric Rosenbaum from New York.
RELATED STORIES:
>>ConocoPhillips Split: Who's Next?
>To contact the writer of this article, click here:
Eric Rosenbaum
.
>To follow the writer on Twitter, go to
.