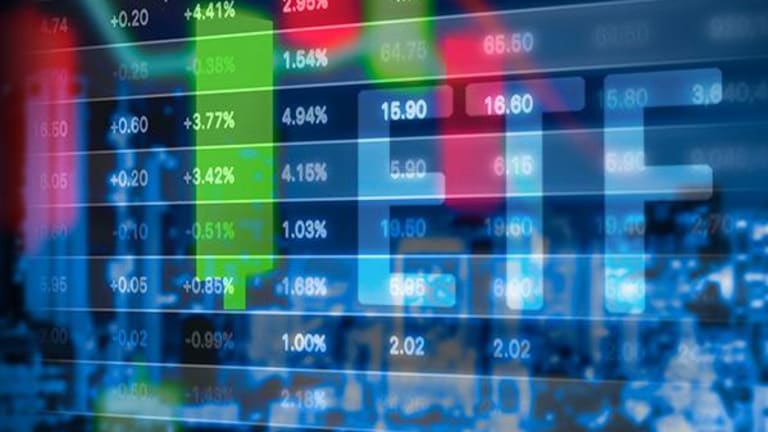 Energy Sector ETF Poised for Upgrade to Buy
There seems to be a sector rotation underway from the financial ETF into the energy ETF, while technology, utilities and consumer-related ETFs continue to have positive but overbought weekly charts.
The S&P 500 I:GSPC is divided into 11 sectors. Each can be traded using its own exchange-traded fund. Since its post-election low, the best performing sector ETF is financial, but this ETF is the now the only one with a negative weekly chart.
On the opposite side of the spectrum, energy is the weakest sector since its post-election low, but this ETF has a potential upgrade to a positive weekly chart. This possibility was noted when the ETF had a weekly key reversal as March came to an end.
The daily chart for the energy ETF shows a negative divergence, however, called a "death cross." This occurs when the 50-day simple moving average crosses below the 200-day simple moving average and indicates that lower prices lie ahead. Monday's high of $71.21 was a failed test of the 50-day and 200-day simple moving averages, at $71.09 and $70.92, respectively.
Three sector ETFs that are close to weekly upgrades are REITs, materials and transportation. Industrial and health care are neutral. Consumer Discretionary and Consumer Staples are positive but overbought as are utilities and technology.
Consumer Discretionary set an all-time intraday high of $88.26 on April 5, as Amazon.com  (AMZN) - Get Report, which is by far the largest component of the ETF with a weighting of 14.44%.
This article is commentary by an independent contributor. At the time of publication, the author held no positions in the stocks mentioned.