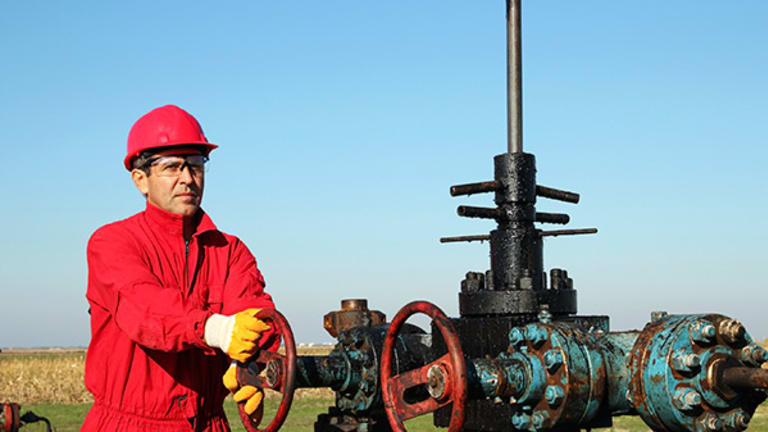 U.S. stocks slid on Tuesday. All sectors save the non-cyclical consumer goods and services sector were down at the market's close. The Federal Reserve held short-term interest rates steady and has left them unchanged since December. 
The energy sector fell the most at 1.46%. Crude tanked after the U.S. Energy Information Administration reported that America's oil inventories soared by 14.4 million barrels for the week ending Oct. 28 to reach 482.6 million barrels, TheStreet reported.
The Dow Jones Industrial Average lost 77 points, or 0.43%, down to 17,959. The S&P 500 index fell 14 points, or 0.65%, to 2,097 and the Nasdaq composite declined about 48 points, or 0.93%, to 5,105.
West Texas Intermediate crude futures finished the day around 2.5% lower.
Refiners were taking the greatest hit as the EIA reported earlier Wednesday that U.S. crude oil refinery inputs averaged over 15.4 million barrels per day during the week ending Oct. 28, about 100,000 barrels per day less than the previous week's average.
Tesoro (TSO) and Marathon Petroleum (MPC) - Get Marathon Petroleum Corporation (MPC) Report were the biggest losers in the refinery space on the day, falling about 3.9% and 3.2%, respectively, by the closing bell.
Even integrated oil behemoths Chevron (CVX) - Get Chevron Corporation Report and Exxon Mobil (XOM) - Get Exxon Mobil Corporation Report were not spared the effects of the commodity rout, with the former tumbling 1% and the latter in the red by a fraction of a percent.
The biggest losers of the day in the sector were FleetCor Technologies (FLT) - Get FleetCor Technologies, Inc. Report, Consol Energy (CNX) - Get CNX Resources Corporation Report, Resolute Energy (REN) , Alon USA Energy (ALJ) andSM Energy (SJW) - Get SJW Group Report .
Despite reporting better-than-expected third quarter earnings today, gas card provider FleetCor Technologies was the biggest loser of the day, falling almost 12% to $152.02 today.. Shares of FleetCor Technologies dipped almost 7% to $2.81 today. The company reported a total revenue increase of 7% to $484.4 million in the third quarter of 2016 compared to $451.5 million in the third quarter of 2015. 
Consol Energy, an integrated energy company that deals with oil and gas exploration and production and coal mining, saw its shares drop 9% to $16.84 per share. The company recently announced that it would separate from its joint venture with Noble Energy (NBL) - Get Noble Energy, Inc. (NBL) Report to explore, develop and operate the Marcellus Shale properties in Pennsylvania and West Virginia.
Denver, Co-based oil and gas company Resolute Energy shares fell almost 8% to $23.48. The company announced that it will release its financial results for the quarter ended Sept. 30, 2016, after the market closes on Monday, Nov. 7, 2016. Shares of petroleum refiner and marketer Alon USA Energy shares dropped 7.32% to $7.09.
Meanwhile, SM Energy saw it shares drop almost 7% to $32.45 at the market's close. The company's adjusted net loss for the third quarter of 2016 of $29 million, or $0.37 per diluted common share, increased year-over-year from an adjusted net loss of $23.3 million, or $0.34 per diluted common share, according to SM Energy's third quarterly report on Tuesday.