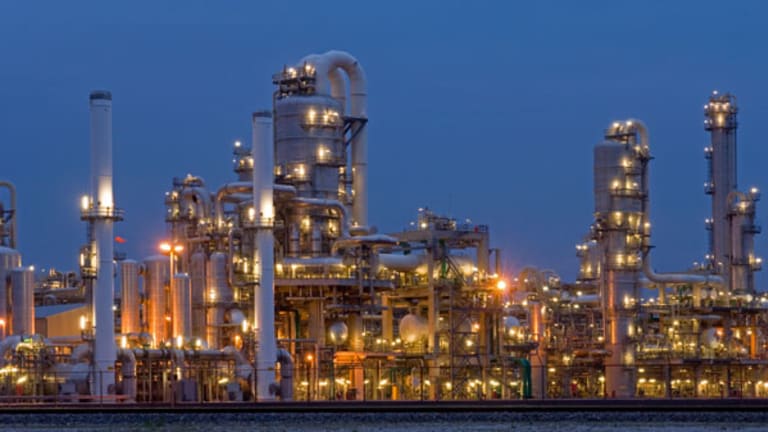 Energy Recovery Rides Clean Water Wave
The company's upcoming IPO may bring investors solid long-term results.
While oil seems to be a scarce commodity, some say that water could soon be just as precious, if not more so.
The reason why is a classic supply-demand quandary: The amount of fresh water remains constant at 3% of all water on Earth. But according to the United Nations Population Fund, global consumption will double every two decades. So in 13 years, the International Water Management Institute estimates, one-third of the world's population will face a severe water shortage.
That puts some pressure on figuring out a way to make the other, saltier 97% of the world's water drinkable. And, increasingly, water desalination plants are popping up to do just that. The catch is, those plants themselves suck up a lot of energy, making them economically undesirable outside of places like the Middle East, where energy costs are cheap.
Enter
Energy Recovery
, a San Leandro, Calif.-based startup whose core product, the PX Pressure Exchanger, is designed to recapture the bulk of energy used to pump water through desalinating membranes. Energy Recovery says its
PX devices reduce the energy required for desalination by 60%.
Earlier this month, Energy Recovery filed to sell 58 million shares in an IPO, hoping to raise $57 million to help it expand its operations. The company, which would debut on Nasdaq under the ticker ERII, has a foothold in a growing but competitive market. (The stock is expected to trade sometime next month).
Its reliance on large contracts with big one-time payments makes its revenue lumpy and erratic, but investors willing to stomach such financial turbulence might want to give a serious look.
Overall, Energy Recovery's revenue and profit has grown steadily. Revenue grew 77% last year to $35.4 million, following an 88% growth rate the year earlier. Meanwhile, operating margin fell to 25% of revenue last year from 18% in 2006 and 11% in 2005.
The exception to those trends is in the most recent quarter. Operating expenses surged to 50% of revenue, up from 33% in the year-ago quarter. The culprit appears to be a temporary one: Costs to prepare for the IPO caused general and administrative expenses to balloon by 244%; they rose to 29% of revenue last quarter from 11% a year earlier.
That's a big gain, but Energy Recovery seems to spend money frugally. The top earner is CEO G.G. Pique, who drew a $250,000 salary, relatively modest for a Bay Area startup. And remember: This is a manufacturer that had a 26% operating margin last year, which is higher than some regional software companies.
The company has been benefiting from a weak dollar, since well over 90% of its revenue has been coming from overseas in the past couple of years. Much of its sales have been coming from Spain, Saudi Arabia and Algeria.
But here's the thing with Energy Recovery: Its revenue is recorded in fits and starts. One completed order can bump up revenue in a single quarter. In the next quarter, revenue could drop, while all along operating costs remain relatively stable.
What's more, clients usually make payments in the fourth quarter to meet year-end budgets. Such turbulence can make investors queasy.
Also of concern is that Energy Recovery says it doesn't necessarily have long-termrelationships with clients. In the most recent quarter, Spain's
Geida
accounted for 49% of net revenue, while Geida and
Inima
, another Spanish company, made up 48% in the year-ago quarter.
Energy Recovery's reverse-osmosis desalination technology is among the most efficient available -- especially when measured against thermal desalination that relies on steam -- and with only one moving part they're likely to be relatively durable.
But with developing technologies there is always the risk that some rival will start nipping at your heels. The company says its chief competitors are Switzerland's
Calder
,
Fluid Equipment Development
, and
Pump Engineering
.
However, Energy Recovery's clients like its products enough that they have been pressuring it to develop one that can handle higher volume, the company says. So it's developed the PX-1200 Titan, which can offer a five-fold increase in water-flow capacity over the PX.
It's also trying to improve its presence in the U.S., testing its devices in a plant inCarlsbad, Calif., that is expected to be the largest reverse-osmosis plant in the country.
In many ways, Energy Recovery has all the earmarks of a company that shrewd investors like to see in an IPO candidate: experienced, prudent management, a good history (16 years) developing an emerging technology; and a realistic view of both the hazards and promise of a rapidly developing market.
The drawback -- a reliance on a large contracts that can cause its earnings to vary from quarter to quarter -- isn't huge, but it's one investors should keep in mind. This stock is likely to be a rocky ride, but those who can weather it might be happy with the long-term results.