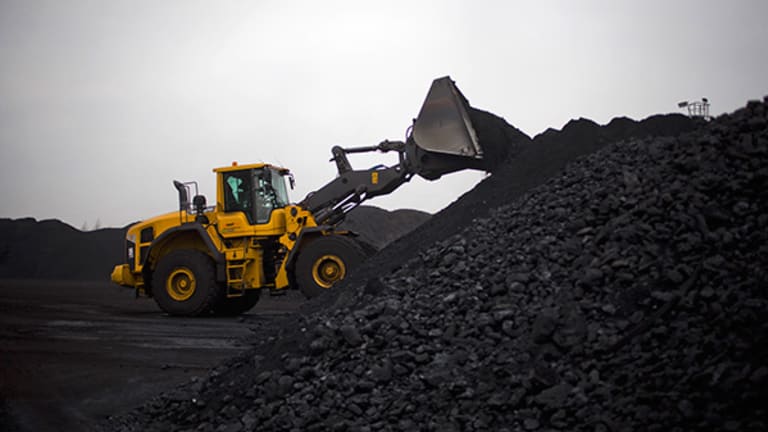 Energy Capital Set for Quick Exit With Ramaco Coal IPO
The metallurgical coal miner, also backed by Yorktown Partners, has filed a prospectus with the Securities and Exchange Commission as a coal-friendly president prepares to enter the White House.
Four months after Energy Capital Partners led a $90 million investment in coal miner Ramaco Resources, the New York private equity firm has kicked off a process to potentially sell a stake in the portfolio company. 
Ramaco on Thursday filed a Form S-1 with the Securities and Exchange Commission in an effort to raise enough cash for the $133 million the company expects to spend to fully develop its projects; it plans to spend $106.5 million through Dec. 31, 2018. 
The move comes less than a month ahead of President-elect Donald Trump's ascension to the White House. On the 2016 presidential campaign trail, Trump actively voiced his support for the coal industry, as well as the broader fossil fuel space. (Subsequent news stories have questioned the degree to which the industry can be revived and how coal miners will fare under the Trump administration.)
It is unclear whether the IPO of Ramaco, which also has backing from a number of Yorktown Partners LLC funds, would represent a complete exit for its private equity owners or if either firm would retain partial stakes in the Lexington, Ky., coal mining company. The initial S-1 does not detail the firms' current or future stakes.
Ramaco put a $100 million placeholder figure on the IPO in the SEC filing but has not floated a per share price range for the offering on Nasdaq under ticker symbol METC.  
Ramaco also did not disclose the lead underwriters for the planned IPO.
Formed in 2011, Ramaco focuses on metallurgical mining opportunities in the eastern U.S. Its operations primarily are in southwestern Pennsylvania outside of Pittsburgh and in southern Virginia and West Virginia, including Elk Creek. In August, Energy Capital Partners teamed up with Yorktown to invest $90 million into the company, which it said it would use for infrastructure development and mining at its properties. 
Ramaco claims it controls 200 million tons of recoverable coal reserves at its four properties, putting it in a league with one of the leading publicly traded metallurgical coal producers, Arch Coal (ARCH) - Get Report , which emerged from Chapter 11 protection on Oct. 5 and has seen its shares skyrocket 24% since.
If Ramaco goes through with its IPO plans, there's reason to believe it could do well, given the effect Trump's election has had on the stocks of traded coal companies such as Arch Coal, Foresight Energy (FELP) - Get Report , Westmoreland Coal (WLB) and, to a limited extent, Alliance Resource Partners (ARLP) - Get Report .
The company has said it expects to reach production of 4 million tons of coal over the next several years following a period when a number of major coal producers have filed for bankruptcy or otherwise left the industry. Consol Energy (CNX) - Get Report , one of the few coal mining companies that has not filed for bankruptcy, has managed to exit the space completely to focus strictly on oil and natural gas production. 
Ramaco's leadership team, however, is seemingly no stranger to the hard times crippling the industry. Before beginning his term with Ramaco in 2011, CEO Michael Bauersachs was an executive at Trinity Coal, which exited bankruptcy on Jan. 31, 2014. Ramaco's board, meanwhile, is largely made up of partners from Yorktown and Energy Capital, with the exception of Richard M. Whiting and Patrick C. Graney III. 
Whiting served as CEO of Patriot Coal, a spinoff of Peabody Energy, from October 2007 until May 2012. Patriot entered Chapter 11 on July 9, 2012, and returned on May 12, 2015. Before the spinoff from Peabody in 2007, Whiting was Peabody's executive vice president and chief marketing officer. Peabody itself filed for Chapter 11 on April 13 in an attempt to shed $6.6 billion in debt. 
Ramaco for the nine months ended Sept. 30 reported a $5.98 million net loss on $1.47 million in revenue. The company lost $2.34 million on no revenue in 2015.
This article was originally published by The Deal, a sister publication of TheStreet that offers sophisticated insight and analysis on all types of deals, from inception to integration. Click here for a free trial.