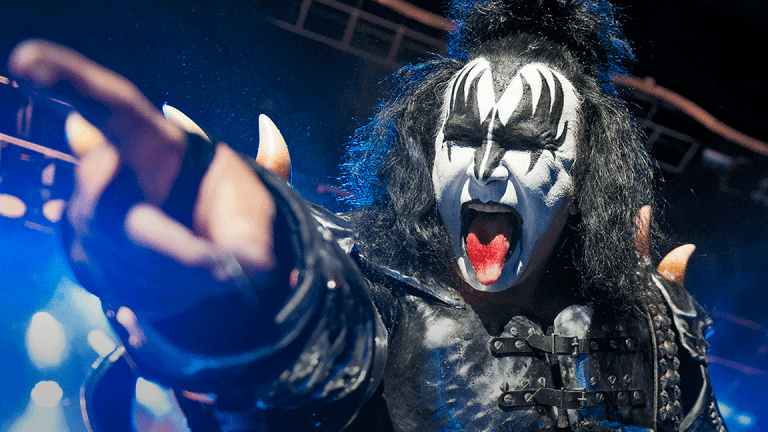 Elon Musk Using a Brilliant Strategy at Tesla: Kiss Rocker Gene Simmons
Tesla CEO Elon Musk seems to have a new idea each day at Tesla. The constant creativity makes sense, says Kiss legend Gene Simmons.
Maybe Tesla (TSLA) - Get Free Report CEO Elon Musk isn't crazy for trying every mind-blowing idea that pops inside his head while sleeping at the company's headquarters. 
In the eyes of Kiss legend and gazillionaire Gene Simmons, Musk's creative mind will likely keep Tesla out in front of auto rivals such as Ford (F) - Get Free Report , General Motors (GM) - Get Free Report , Toyota (TM) - Get Free Report and others.
"Keep going forward because if you are standing still, you are going to drown in the water - you have to keep swimming through that water," Simmons told TheStreet when asked about Musk's strategy and approach to business. "Keep moving until they drag you kicking and screaming and they drag you off the face of the planet."
That winner take all mentality, Simmons says, is what seperates Musk and fellow big thinker Richard Branson from mere mortals in business. 
"I am a big fan of Elon Musk," concedes Simmons. 
Read more about Tesla and Musk from TheStreet here.