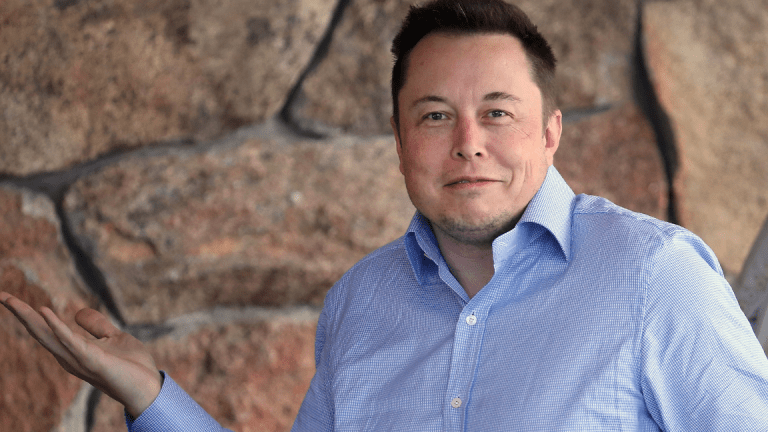 Elon Musk May Send David Einhorn a Box of Short Shorts
Elon Musk pokes fun at a prominent short-seller betting against his company.
In just a few short hours, Tesla Inc.  (TSLA) - Get Report will report its fiscal second-quarter results. 
As the die-hard fans and Twitter trolls anxiously await the results, a more light-hearted topic has floated to the surface: Will CEO Elon Musk send a box of short shorts to hedge fund manager David Einhorn?
Wait, what?
In the most recent quarter, Greenlight Capital's investor letter said its short position in Tesla was its second-largest loser during the period.
Einhorn didn't pass on his chance to pull a few shots at Tesla either. He said he's excited his Model S lease is ending due to its technological issues. He further pegged the company on its short-term production efforts and questioned the quality level of the cars rolling off the assembly line. He also said Musk appears "erratic and desperate."
Musk's response?
Musk may get his chance to capitalize on his short-shorts gift package to Einhorn should the company's quarterly results send shares higher. After all, Tesla stock has been under pressure lately and is down about 20% over the past six weeks. Further, the short interest still remains quite high, just under 30%.
In a way, it's left the stock stuck. Musk is the largest holder of the stock, owning more than 20% of Tesla. Provided he doesn't sell, it effectively takes a large block of stock out of the market. With the high short position and the loyal die-hard longs owning Tesla, the tradable float really isn't that large.
It's allowed emotions to climb to a level rarely seen in the stock market. Both bulls and bears have taken things to embarrassing lengths to prove their various theses.
We don't know what Tesla will report, although we do know it will burn through plenty of cash in the quarter and will have to tell a good story on the conference call.
All of that will determine who gets the last laugh between Musk and Einhorn, at least in the short term. A decline would do wonders for Einhorn's fund, which saw its holdings fall another 5.4% in the quarter, bringing his year-to-date losses to more than 18%. For Tesla's part, it hasn't been all that great either. Shares are down about 5% on the year and 8% over the previous 12 months.
Both parties' could see the losses worsen or their fortunes turn based on how Tesla stock trades after it reports.
This article is commentary by an independent contributor. At the time of publication, the author had no positions in the stocks mentioned.